Property Services - Sales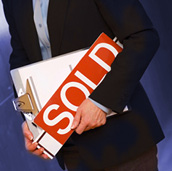 Portfolio Property Investments strongly believes in offering its clients a truly flexible property solution. We strive to offer a complete One Stop property platform where you can obtain all the services you require under one roof.
Our dedicated team of Property Practioners will actively market and sell your property through our network of Clients, Investors, Estate Agents and Partner Companies. Acting on your mandate Portfolio Property Investments will provide you with a professional and efficient service.
If you are thinking of selling a property, then please contact our sales team, who will assist you throughout the sales process. Once we have your mandate to sell we will list your property on our websites and provide the following services:
Advertise and market
Arrange viewings
Run show days
Network with other brokers
Internet web marketing
Arrange home loans
For Sale boards
Featured Property on our website
Direct Marketing
Client email alerts
Print Media (Sole Mandates only)
Portfolio Property Investments will charge an Agent Commission and for this we can offer you the choice of an Open Mandate, Sole Mandate, Tender or Auction as detailed below:
Open Mandate
Direct involvement of PPI Offices
Website marketing and integrated web feeds
Direct marketing to the entire PPI Database
Client Email Alerts and Mail Merges
Our professionally designed website attracts thousands of hits per month
On site boards
Sole Mandate
Sole Mandate includes all that is offered in an Open Mandate and more:
National broker participation by directly involving all brokerages that we have a strong relationship with and all our branches
Local/National Media Campaign (Newspapers/ Magazines)
Featured property in our monthly newsletter
Monitoring and handling of all enquiries – creating a smoother sales experience for our clients.
Tender
A Property Tender is just another service that PPI provides for its clients. It is very much a mix between brokering and auctioning a property. The seller enters into a Sole Mandate with PPI where we then openly market the property up until an agreed closing date. Prospective Purchasers must have submitted their confidential bids by then, to be simultaneously opened after the closing date.
Tender marketing includes all that is offered in a Sole Mandate and more:
All offers are submitted on the same paperwork (pre-agreed by seller & PPI) – making it easy to compare offers
Due to confidentiality during the process, purchasers will offer their best price
With an agreed closing date - Tenders push purchasers to make decisions quickly
There is no ceiling price (similar to auctions) so the offering price might well exceed what the seller might have asked
Auction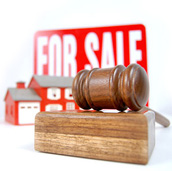 More and more people and businesses are using the Auction option to sell their properties, businesses and belongings. Gone are the days when the Auction was seen to be the last option or a desperate attempt to sell an asset. Nowdays the Auction option is becoming the preferred method of selling your assets and we at Portfolio Property Investments have forged strong relationships with the Auction leaders in South Africa to bring to you this additional value added service.
At Portfolio Property Investments our trained internal Auction representatives will discuss with you the merits of either selling your property through us (via traditional means) or via us through Auction. All the processes and procedures will be discussed with you as well as all your questions being answered. We will be your representative throughout the process as well as the interface between you and the Auctioneers. The benefit of this is that you as the seller do as little as possible whilst our teams get down to the task of selling your property. You will not need to pay Portfolio Property Investments anything, as payment for our services is covered by the buyer.
As part of our strategy and goal to be a 'ONE STOP' shop for all your property needs we have decided that it is only fair to offer our clients all the feasible options in selling their assets. We will not just take a mandate to sell your assets for the sake of doing so. Our objective is to sell as quickly as possible and if that means using the Auction route then that is what we will suggest to you. At the end of the day the decision is always yours as the seller. We offer this service to you our client on a national basis.
With the addition of this service we feel we are covering all the bases for our clients. We also feel that our clients are comfortable in the fact that we are involved throughout the process with them and that we are there to represent their interests. So if you are thinking of selling your home, buildings, businesses or moveable assets please contact us for Auction Advice.
Our Monthly Multiple Auctions in conjunction with our Auction partners take place at upmarket hotels and venues nationwide. These events attract large crowds of Buyers and Investors, creating an excellent environment and atmosphere conducive to selling property. These events are professional, engaging and efficient.
Our Auction Service includes / provides for:
Comprehensive brochure on the property
Confidential Reserve Price to protect the property price
Designated Auction professional allocated to market your property alongside PPI
Further internet marketing and social media awareness by our Auction partners
Non Suspensive Agreements (Only serious Buyers attend)
Intensive national campaign over a defined period of time
Commission paid by the Purchaser