Sectional Title (SA) - Four more CSOS shortcomings
Last month Paddocks released an article titled 'Four Fundamental CSOS Issues Explained'. This month Graham Paddock focuses on a further four issues.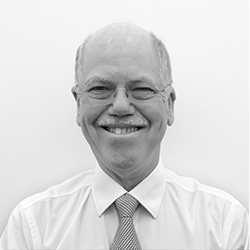 Graham Paddock from Paddocks - The sectional title and home owners' association specialists
CSOS STAFF DO NOT CHECK APPLICATIONS TO ENSURE THEY ARE VIABLE
I have looked at all the published CSOS adjudicator orders and many unpublished orders. In many, if not most of the orders, the adjudicator confirms that the applicant has requested relief that is clearly beyond the jurisdiction of an adjudicator to grant—because it does not fit into any of the categories of relief set out in section 39 of the Community Schemes Ombud Service Act 9 of 2011 ("the CSOS Act").
The CSOS staff should examine the submitted dispute resolution applications and exclude from the conciliation and adjudication processes any prayers for relief that are outside the CSOS's jurisdiction.
ADJUDICATORS DO NOT USE THEIR INVESTIGATIVE POWERS
The CSOS Act gives adjudicators extensive investigative powers. Section 51 of the CSOS Act allows them to demand information or documents, require that information be given in the form of affidavits or statements and require people to come to their offices for an interview. They can enter any private or common area in a scheme and inspect any scheme asset, record or document. Anyone with a scheme record must make it available within 24 hours of the adjudicator's requirement to see it and must provide the adjudicator with copies.
In very few orders does the adjudicator record having inspected the property. In none did I see any record of the adjudicator having exercised any of their other investigative powers. Nor did I notice any mention of an adjudicator having referred to the CSOS' records to confirm any issue.
The CSOS should ensure that adjudicators are aware of and use their investigative powers, with support from CSOS staff.
SOME ADJUDICTORS APPEAR NOT TO BE PROPERLY TRAINED
The CSOS adjudicators are all qualified lawyers, but some of them appear to have no knowledge or experience of the types of community schemes disputes they are adjudicating. In a few of the orders, the adjudicator refers to the incorrect laws or appears to be unaware that the sectional title scheme management laws changed in 2016. Adjudicators have frequently and incorrectly assumed that they have a general jurisdiction that entitles them to give any order they think is fair in the circumstances. Adjudicators have sometimes failed to settle an issue in dispute, but referred it back to the community scheme for further consideration or requiring further expert input.
The CSOS should ensure that its full and part-time adjudicators are all properly qualified and experienced, as required by section 21(2)(b) of the CSOS Act, and it should examine their orders before publication to ensure that they are within the scope of section 39 of that Act.
OMBUDS DO NOT ALLOW PARTIES TO CHOOSE AN ADJUDICATOR
Section 46(1)(d) of the CSOS Act requires a CSOS regional ombud to allow the parties to inspect and obtain copies of the current list of adjudicators. Section 48(3) and (4) of that Act require the regional ombud, in cases where the parties do not qualify for a waiver of the adjudication fee, to (A) give the parties notice of the costs of the adjudicators' services and how payment can be made and secured, and (B) give disputing parties the option to agree on which adjudicator they wish to have hear their dispute. Only if the parties cannot agree, may the ombud choose the adjudicator.
In practice, I have not heard of any matter in which an ombud has given parties details of adjudicators and allowed them to choose the one they consider most suitable. The CSOS should comply with the CSOS Act in these regards.
Courtesy: Paddocks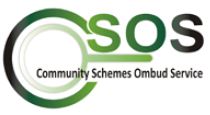 This series of articles will be continued next month.
Graham Paddock is a specialist community schemes attorney, notary and conveyancer. He has been advising clients and teaching students for over 40 years, and was an adjunct professor at UCT for 10 years.
Article reference: Paddocks Press: Volume 17, Issue 6.
Web Link: www.paddocks.co.za/paddocks-press-newsletter/four-more-csos-shortcomings