UK Lettings Law - What landlords and agents need to know in 2022
Which rules and regulations around property lettings are changing in 2022? We round up the key dates and details affecting landlords in the UK this year.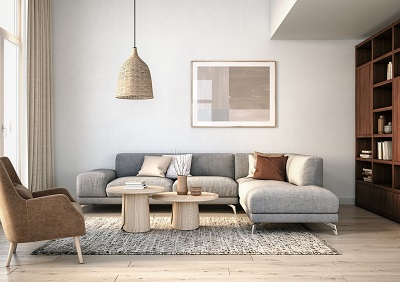 January 2022: section 44 of the Companies Act
Northwood Solihull v Fearn & Ors – judges ruled that any authorised employee of a landlord or a letting agent can sign a S21 notice or a tenancy deposit certificate. Non-compliance with S44 of the Companies Act does not invalidate the documents.
April 2022: Making Tax Digital and Right To Rent updates
Making Tax Digital
From 1st April 2022, all VAT-registered businesses are required to keep digital tax records and submit their VAT returns using software. Since April 2019, it has been applicable to any VAT-registered business with a taxable annual turnover above £85,000. The threshold has been removed and it now applies to all VAT-registered businesses.
Right to Rent
From 6th April 2022, holders of biometric residence cards or permits can only be checked using the Home Office online checking service. It's no longer possible to accept a physical card as evidence of a person's right to rent
The list of Acceptable Documents that a person can use to prove their right to rent has been updated
The ability to check a person's right to rent via video call rather than in person (adjusted checks) has been extended until 30th September 2022.
September 2022: Right To Rent changes
The ability to check a person's R2R using IDVT (identity document validation technology) is being introduced to allow Right To Rent checks on UK and Irish passport holders to be conducted digitally by certified identity service providers (known as IDSPs). This was due to start in April 2022, but has been delayed until 1st October 2022
From 30th September 2022, it will no longer be possible to check a person's documents via video link (adjusted checks). They will have to be seen in person in the presence of the holder
October 2022: Smoke and Carbon Monoxide Alarms Regulations changes
Under the Smoke and Carbon Monoxide Alarm (Amendment) Regulations 2022, from 1st October 2022:
all rented properties in England must have a carbon monoxide alarm installed in any room with a fixed combustion appliance (apart from gas cookers)
landlords must ensure a smoke alarm is fitted on every floor where there is a room used partly or wholly as living accommodation
landlords will be legally obliged to check alarms are in working order on the first day of a new tenancy
landlords will be legally obliged to repair/replace faulty alarms.
We strongly advise that landlords begin installing these alarms now. Also, ensure any existing alarms are repaired, in order to avoid being in breach of the regulations when the change comes in.
Additional changes coming (no date as yet)
Renters' Reform White Paper (published 16th June 2022) and Bill
The Government's intention is to redress the balance between landlords and tenants in the Private Rented Sector. Our understanding is that the intended Renters' Reform Bill will be passed in this Parliamentary session. As you will see, the proposals in the White Paper are significant. We will, of course, be keeping you up to date on developments.
Proposing:
Abolition of the S21 notice so landlords will need to provide a reason for wanting to get possession of their tenancy. This will hopefully include updating the grounds a landlord can use to seek possession by adding grounds for when a landlord wishes to sell a property, has a close family member who needs to move in or when a tenant is in repeated serious arrears. Changes will also likely be made to notice periods for rent arrears and criminal or antisocial behaviour.
All Assured Shorthold Tenancies will become periodic meaning a tenancy will only end when a tenant wants to end it, or a landlord gives a valid reason using one of the grounds
Arbitrary rent review clauses will no longer be permitted; rent increases will have to be fair, no more often than once a year and with two months' notice; tenants must be allowed to challenge a proposed increase
Decent Homes Standards will apply across the private rented sector (currently only social sector)
Private Renters' Ombudsman will allow disputes between landlords and tenant to be settled without going to court
Property Portal giving landlords information on their obligations; and giving tenants information needed to hold landlords to account
Landlords will not be able to unreasonably refuse a tenant's request to have a pet without a reasonable excuse
Landlords will not be able to refuse families with children
Landlords will not be able to refuse tenants on benefits
Not expected to come into effect until 2023: Minimum Energy Performance of Buildings (No2) Bill
Currently going through Parliament
Proposing raising minimum EPC rating to a C for new tenancies from December 2025; existing tenancies from December 2028
Making Tax Digital (amendment)
Originally due to come in in April 2023, this has now been postponed until April 2024
Landlords with an annual rental income of £10,000 or more must submit tax information to HMRC digitally
Landlords will need to make digital quarterly submissions.
Courtesy: Knight Frank

Web Link: www.knightfrank.co.uk
Notes to Editors
Knight Frank LLP is the leading independent global property consultancy. Headquartered in London, Knight Frank has more than 20,000 people operating from 488 offices across 57 territories. The Group advises clients ranging from individual owners and buyers to major developers, investors and corporate tenants. For further information about the Company, please visit knightfrank.com