SA Property - Trends to expect in the township development office, retail spaces
As the fight against Covid-19 rages on, the property sector shows a bag of mixed results with some parts of the sector showing signs of growing demand and growth prospects while others are on their knees.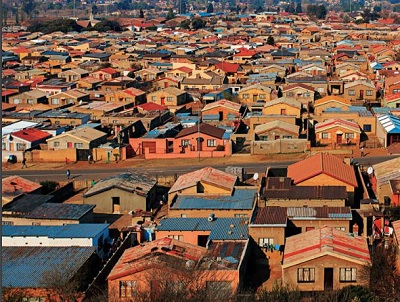 As the situation currently stands, interest rates are considerably low, which has led to a housing market boom with first-time buyers dominating. With fears of a third wave, the scramble for a vaccine and an uncertain economic trajectory, it is uncertain how long it will take for the property market to fully rebound.
HERE ARE SOME TRENDS WE EXPECT TO SEE
A focus on rural and township development
There is a huge demand for property developments in both rural arears and the townships. Over the past decade, the development of townships into more economically sustainable communities has been a growing subject of interest in South Africa. The middle-class population is increasing daily in townships, which necessitates spaces that enable business activity. Young people are looking for job opportunities and retail property development is providing thousands of jobs across the board.
For example, despite the ongoing global pandemic and tough property market this year, Nthwese Property Development is expanding and redeveloping the existing Bushbuckridge shopping center to address the social-economic challenges in the area. The community of Bushbuckridge is experiencing exponential growth and the current infrastructure provided is not sufficient. The project will create a total of 1 763 jobs for the community.
Source: Bizcommunity - Herbert Seabelo Theledi

Courtesy: The Agent - Estate Agency Affairs Board (EAAB)