Market Update - Lockdown drives property sales with gardens and "me space" in demand, says bond originator
"The SA residential property market has boomed in the midst of the Covid-19 pandemic." So says Shaun Rademeyer, CEO of a mortgage bond originator, Multinet Home Loans.
For the first time in several years, the average property value submission to the banks have exceeded the double-digit growth percentage during the last five months. Since July 2020, the average percentage in submitted property values has exceeded 12% in comparison to the same period in 2019. The main reasons for the growth, Rademeyer says, is attributed to the decline in the interest rate, which has captured the attention of first-time home buyers as well as previous homeowners re-entering the housing market.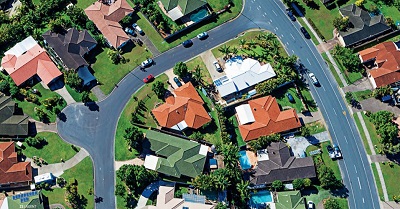 "Another impact of the pandemic on price is that size does matter (especially if you have kids). The preceding trend of buying a smaller unit designed for a lock-up and go lifestyle, has made some consumers reconsider their requirements. "Many homeowners and tenants were confined to small spaces and with the trends of work from home not changing soon, many new prospective homeowners will be looking at their new potential home with the lockdown fresh in their mind."
He predicts: "This will prompt the requirement of a small garden, an extra room and enough 'me space' will become a priority. Be ready to see more upgrades and consumers being willing to spend extra for size and other living luxuries."
The average age for first-time home buyers is 35 and they are purchasing for R900.771 on average. Rademeyer says a significant trend is the rising number of first-time home buyers. The average age for first-time home buyers. "We have seen a significant increase in submission, 78% of all applications submitted to the banks were that of first-time home buyers. The average age for first-time home buyers is 35 and they are purchasing for R900.771 on average."
While 2021 will be another challenging year for the SA consumer and economy, he believes the property market looks set to be a shining star. "Early indications have shown that the industry is continuing its growth pre the interest rate cuts, with January already showing double-digit property growth."
He does not believe the country is heading for a property bubble. "This is not a concern for the industry. Since the 2008 financial crises, the SA banks have learnt from the past and ensured that the risk has been mitigated to sustain a healthy and vibrant property market."
Courtesy: The Agent - Estate Agency Affairs Board