Commercial Property KZN - Stop. Start. Build. MOVE?
Like the businesses they serve, most brokers feel further upheavals remain a possibility. It will take time to rebuild confidence in the regional economy. All property experts foresee a shortage of industrial space – and especially large A-grade warehousing – for the next 18 to 24 months.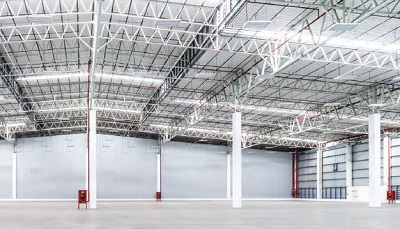 "It's still too early. Things are too raw. Many insurance assessments are still being completed or companies are waiting for approvals and payouts. Until we see how insurance companies react and get a true picture of the damage, we won't know if it will be viable for many businesses to continue," Portfolio Properties' brokers Bradley Hancock and Yianni Pavlou said.
They drove the streets of the burning city in July and shared two key observations – the attacks were targeted, although many key properties in hot spots like Cornubia, Briardene and Westmead were seemingly overlooked. Others in these areas as well as Hammarsdale were hit hard. The damage was far more contained than initially thought, they said.
"(What we do know) is that this is not great news for KZN. It doesn't bode well for confidence but it also doesn't mean the death knell for the city's economy. Not every single industrial property in Durban got torched and not every shopping centre was burnt.
"A lot of businesses were already in trouble because of Covid. Some might take the insurance cheques and walk. On the flip side, I am getting enquiries from investors looking to continue or even increase their investments in the city. They see this as an opportunity," said Pavlou.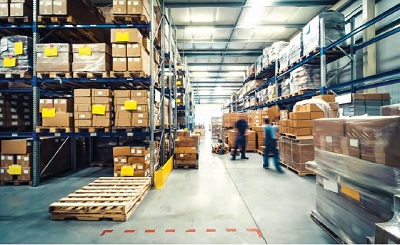 They expect greater emphasis on security and less enthusiasm for locating close to notoriously troublesome communities and suggested that businesses paying higher rentals in the north might look to relocating to the seemingly safer and less expensive ones in the south. But Pavlou and Hancock believe areas that were popular in the past will remain so.
The problem is outlying areas.
"Right now there is very little interest in investing in township economies. No one can guarantee that this will not happen again. Some are bitterly disappointed because they have put a lot of money into the communities only to have the same people they have supported seen on camera looting their shops. The model of building township economies was a good one, I think. But it took a long time to build up the confidence of investors and that confidence has now been eroded," Hancock said.
He said it was likely that banks would be more cautious when lending to businesses in these environments and whether insurers would be prepared to cover businesses in high risk locations.
Trevor Martin from Chalupsky Properties said the impact of the violence on commercial office space had been negligible with minimal damage to buildings except, perhaps, in the CBD. Instead, the movement towards working from home in the wake of the Covid-19 pandemic had had a far greater negative impact.
On the industrial side, there was already a shortage of good industrial stock in Durban, and Martin's guesstimate was that at least 15% of Durban industrial property had taken a hit.
Martin said unlike retail, where the majority of damaged properties could be up and running in a relatively short time, it would take far longer to repair industrial properties.
He, too, was receiving a growing number of requests for short-term leases.
"This doesn't help the economy," he said. Martin said he expected companies that were well insured and corporations that could cushion the blow to their businesses to carry on. Smaller businesses, many of which were probably under insured, were less likely to return.
He also expected a knockon effect. Already, stressed businesses who had lost clients to the violence but not been damaged themselves, had closed.
He also said businesses were switching with business owners preferring to sign leases than own their own properties.
Yet, Martin said, he had also seen amazing determination to rebuild. Tenders are already going out and some projects were already underway which would impact positively on struggling construction and engineering sectors.
But many businesses and commercial brokers are concerned about the re-emergence of Durban's notorious business forums. Companies that weren't targeted have been approached for protection fees while those starting to rebuild have warned that they will not tolerate interference.
Both business and property professionals are calling for strong government leadership to put a stop to threats that could frighten away businesses.
Kelly Tomlinson, a commercial property broker with Swindon Property Group, said enquiries from both smaller businesses and larger corporates looking for short-term leases had picked up, but promising deals from businesses looking to expand had been put on hold because they had been impacted by violence and looting.
Broll's Anthon van Weers said there was a shortage of smaller manufacturing spaces. Cornubia and Springfield Park had filled the gap for these but they had been badly damaged.
Another concern was that there would be a lack of highly skilled construction companies and building materials for A-grade facilities.
Even new developments that were already under construction in the city would take some time to complete – leaving businesses desperate for short-term facilities in limbo.
Managing partner at Tyson Commercial in Durban, Craig Woods, said his division had been inundated with enquiries from people looking for warehousing. "All of these are mainly looking for short-term leases while their premises are being rebuilt. Some are looking to relocate as they feel the area in which they are currently, is no longer a viable option."
Although many companies wanted to remain in Durban to be close to the port, many were considering relocating to areas that were perceived to be safer.
"Security is a huge issue … volatility surrounding unemployment remains a huge risk."
Preggie Pillay, FNB Commercial Property Finance CEO, also anticipates a shortage of commercial property in KZN and possible relocations. "There's likely to be an issue with big box industrial space in KZN considering the number of boxes that have been totally decimated. Industry has always garnered great support in KZN. However, for some businesses there might be a hesitation to rebuild, with other provinces offering better property incentives and commitments on security."
He said that despite Covid and the violence, retail had rebounded quickly with most real estate investment trusts (REITs) across the board committed to rebuilding.
"However, the recent unrest has put further pressure on many small businesses who were already struggling as a result of the Covid-19 pandemic. But, as an innovative and resilient country, there's no doubt that we will recover, with some businesses also identifying opportunities to get into prime trading centres. Durban is still very attractive from an investment perspective provided this can be prevented in the future," he said.
Courtesy: Shirley le Guern from KZN Invest