The South African Industrial Property Sector – Still in Perpetual Overdrive?
Whereas retail property is strongly linked to the consumer, industrial and warehouse space is linked more to the broad economy, and with a strong manufacturing sector link. The consumer remains important in this property category. A strong retail sector definitely drives the need for more warehouse space, and also for more manufacturing (industrial) space as consumer demand boosts the need for manufactured goods. But industrial and warehouse space demand can also benefit from growth in exports, and even growth in imports, while a lot of industrial production is driven by construction demand and other forms of fixed investment.
So, whereas slowing growth in consumer demand will be a mild negative for retail space this year, industrial and warehouse space still has other areas of the economy to support it. Real economic growth is only forecast to slow slightly from 5% in 2006 to 4.8%, propped up still by very strong gross domestic fixed investment demand, which supports strong construction output as well as output in many areas of manufacturing. With such ongoing strength in economic growth expected, the strong demand for industrial and warehouse space is sure to continue.
Since around 2002 we have seen a steady decline in industrial and warehouse space vacancy rates to currently low levels. While the most recent two data points on the graph (designers to insert) are a little higher than previous, it is believed that this is more due to data volatility and not the start of some upturn in vacancies. In all of the major regions, vacancy rates are low by all reports. Durban appears to be the most constrained in term of vacant space, but the others are not far behind. The result of a lack of supply has been a sharp acceleration in rental inflation, and on 1000 square metre industrial premises my estimate (based on Rode regional data) is that national industrial rental inflation was running at near 20% as at the third quarter last year.
In 2005, the IPD put national industrial property returns at 33.1%. Having accelerated for 4 years, the returns in this property category overtook returns on retail property, albeit only by a hair breadth, but the gap is expected to widen. From 13.1% at mid-2001, industrial property prime leaseback capitalisation rates fell dramatically to 8.7% by mid-2006. Thereafter we saw a slight rise in cap rates which was believed to be the impact of a rise in short term interest rates and long bond yields. However, this rise in cap rates is expected to be short in duration, as the fundamentals driving industrial property don't show much sign of deterioration at present.
Manufacturing capacity utilisation remains near all-time highs, and overall economic growth near 5%. The supply side would appear significantly constrained not only by high building costs but also due to a lack of suitable industrial land in many areas. The Durban-Pinetown region appears to me to be the most constrained in terms of industrial space and land supply, and could be for some years. There are indeed impressive plans afoot to develop the Dube Tradeport, a major new industrial region, around the planned La Mercy Airport, but the completion of this is some years away. The re-development of the current airport site in the Southern Industrial Basin also hinges on the successful re-location of the airport to La Mercy. For the time being industrial property even as far out as Cato Ridge and beyond will be attractive in the face of increasing scarcity.
The industrial market is competitive and yields are low because of a shortage of stock and a high level of demand for large distribution facilities. The IPD index reports that rental growth across the sector was uniform at 1% in 2004, while yields fell (prices increased) with total returns of 17.5%. Despite a competitive market in which institutional investors competitively bid for estates, Auction Alliance's Rainer Stenzhorn believes that industrial property remains an attractive option for private property investors. The potential it offers to buy a small estate with diverse tenants – who are hardly likely to suffer simultaneous bankruptcy – reduces risk for investors.
What to look for:
Good road links and close proximity to highways and major arterial roads are important.
Contamination is a consideration – check previous use history and have an environmental survey done.
AUTHOR: John Loos and Norman Raad, COMERCIAL PROPERTY MANAGER, ALLIANCE GROUP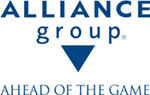 "Information courtesy of the Alliance Group Property Investor Guide, available at all Alliance Group offices nationwide. To find out more, call 0861 ALLIANCE, or visit www.alliancegroup.co.za to download an electronic version"