Property Investment - Location is the New Priority
Location is the new priority. Businesses and their workforces are now looking for the right spots with added-value offerings
By Bonny Fourie
LOCATION, location, location is a phrase long used in the residential property industry, and is becoming increasingly critical to the success of today's businesses – not only for operational reasons, but also to attract the desired workforce.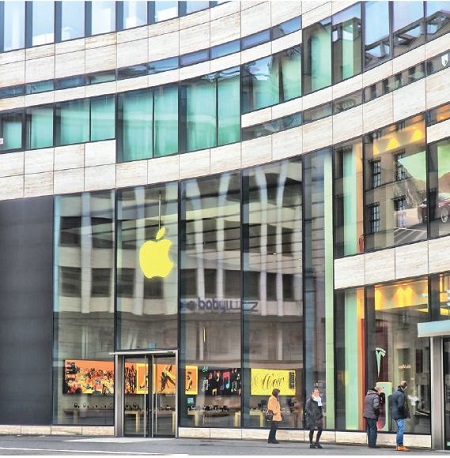 Commercial property experts say location is now key when developing or acquiring corporate premises, with strong business nodes increasingly defined by added-value offerings.
Lifestyle factors such as shops, schools, gyms and other conveniences are also in play.
Broll Property Group's Frank Reardon says the "insatiable demand" for sectional title office and industrial units in key nodes across the country is "hard to explain", and many of these successful sectional title schemes are in locations "meticulously selected by astute developers".
"They are located in places that investors and end-users find extremely desirable for their businesses."
What is classified desirable is dictated by the type of business .
FINDING THE RIGHT PREMISES
Business owners have specific requirements and there are standard industry features to consider
FINDING the ideal business location is a huge consideration for company owners, with each having their own set of requirements according to their industry and business type. Although they will also have their own unique ideas about what they deem to be the best location, there are certain standard industry features that company owners will need and want.
Offices:
Depending on their particular niche, office space businesses will look for clientfocused offices and walk-in centres located in "quality" locations in secure high-visibility areas, says Broll's Frank Reardon.
"Many high-end call centres, which have become a feature of the South African office landscape, have to do a balancing act to ensure the transport, amenity and other needs of their staff work together with the need to have offices that impress their (often international) client base.
"Security is critical to decision-making." JT Ross's Craig Woods says for office space, the most important factors are:
Traffic impact.
Proximity to workers' residential areas.
Coffee shops or food outlets which can be used as breakaway areas.
Ease of access.
Visibility from main road for visitors.
Branding opportunities.
Close to gyms/shopping centres.
Adequate parking for staff and clients, safety and proximity to target market are also big considerations, says Portfolio Property Investments' Yianni Pavlou.
Retail:
Reardon says retail businesses will need to be based in locations that offer high footfall of the target groups that would like the retail offerings or goods offered. Restaurants often target office workers.
In suburbs, quality retail spaces are scarce, so Gavin Klarmann of Cushman & Wakefield Excellerate says retailers may be forced to take space wherever it is available.
Other complications may also arise, he says, and these include:
Shopping centre management insisting on certain retail goods/activities for a specific available shop, which may not suit all applicants for that space.
Exclusivity clauses in favour of specific existing retail tenants in a centre that would prevent a competitor from trading in the centre.
Over-trading in that geographic area of the goods a specific retailer wishes to sell.
"Rental rates and positioning within a shopping centre should also be carefully considered, as well as the general demographics of the surrounding area."
Pavlou says the location of competitor stores – as often competition helps drive each other's businesses – parking facilities, safety, distance between other retail nodes, accessibility for customers and staff and branding opportunities are also considerations for retail premises.
Industrial:
"Industrial space can be specific with different requirements," Reardon says.
"Manufacturers often require high electricity supply, access to gas and other pipelines, effluent management and so on. While location – access to port, rail and road – is critical for logistics businesses, this kind of access can be less important for other industrial users."
Klarmann says: "Industrial tenants would also take into account transport routes, proximity to workforce, public transport, safety (especially for female personnel), competitive rentals and building features – such as power, turning circles for large vehicles, floor-to-eaves height, floor-loading capacity, sprinklers and loading docks."
Of all considerations, which include access to transport routes, signage or branding on to main roads, and accessibility to freeways for trucks to avoid traffic and save time, being close to the port is the most important, Woods says.
In addition to proximity to airports or harbours, Pavlou says sites in Special Economic Zones are also appealing.
Zoning requirements also need to be considered.
AMENITIES ARE TOP OF LISTS
Convenience influences business, worker decisions
In Durban, the nodes with the best amenities are mixed-use with retail.
The fewest amenities are found in the decentralised "office estates", where tenants often have to get in their cars to access them. The Durban CBD remains the office node with the best public transport, Reardon says.
Reasons or motivations for companies to relocate have "certainly changed over the years", says Gavin Klarmann, national broker manager at Cushman & Wakefield Excellerate.
"In years gone by, brokers (half) jokingly asked, 'Where does the boss live?' and then offered properties close to that residence."
However, in the modern business era, the decision-making process has become more sophisticated and complex with a plethora of factors that an organisation must take into account. If not, Klarmann says they could face "the wrath of employees, shareholders, or customers, or all of them combined".
"As a starting point, many organisations now query whether they should relocate or simply renew on aggressive terms. If, after careful consideration, the organisation decides they must definitely move, then many factors will arise."
Lifestyle and convenience factors will feature in the decision-making process, Klarmann says.
"Proximity to shops, hotels, schools, crèches, gyms and restaurants will influence the decision to some degree.
"It is not uncommon these days for office buildings to even have some convenience retail inside the building, thus avoiding, or minimising, the need for personnel to venture out into traffic to eat or get some shopping done."
JT Ross's Craig Woods says the company aims to build communities within a park where tenant mix is key.
"For example, our big parks have accountants, marketing companies, coffee, an insurance company, hairdressers and gyms, which add overall benefit to everyone."
Woods says commercial nodes that offer much of this include Westway Office Park, Lion Match Office Park, and La Lucia Ridge Office Estate, while industrial nodes include Riverhorse Valley and the Jacobs/Mobeni area.
Although salary, future prospects in a company and other HR-related aspects are key to employees considering job offers, Woods says the amenities companies offer can make employees' lives easier.
Of these location-added benefits, safety and the amount of travel time are the two main items employees look at, says Yianni Pavlou, company principal of Portfolio Property Investments.
"The closer and safer the location, the more relevance it has for an employee in deciding where to work. If the location ticks these boxes and is located in an Continued from P1 upcoming new node, then even better. For parents, proximity to schools is also a major factor."
Pavlou says the value of an employee's time must never be discounted.
"Spending hours in traffic is valuable time you could be spending with family, on yourself, earning money or just relaxing. I commuted for four to five hours a day in the UK for three years, and realised the value of time then," he says.
Courtesy: The Independent on Saturday

Property - Commercial / Industrial/ Developments / Auctions/ Agricultural