Property Times - Location is Priority for Business
Right place with added value offers draws companies and personnel
BY BONNY FOURIE
LOCATION, location, location is a phrase long used in the residential property industry, but one which is becoming increasingly critical to the success of today's businesses, and not only for operational reasons, but also to attract the desired workforce.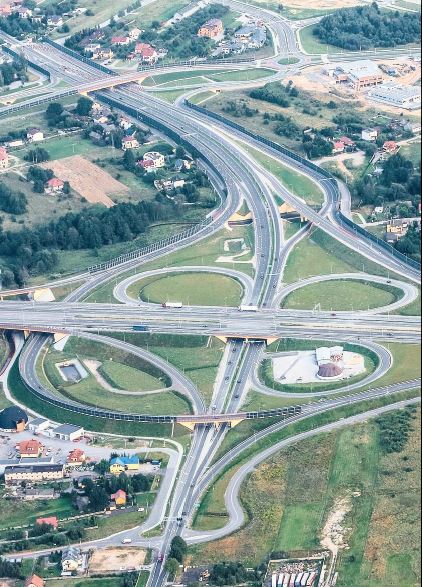 Commercial property experts say now, more than ever, location is key when developing or acquiring corporate premises, with strong business nodes increasingly defined by added value offerings.
Lifestyle factors such as shops, schools, gyms, and other conveniences are also in play.
Broll Property Group's Frank Reardon says the "insatiable demand" for sectional title office and industrial units in key nodes across the country is "hard to explain", and many of these successful sectional title schemes are in places "meticulously selected by astute developers".
"They are located in places that investors and end-users find extremely desirable to locate their businesses."
What is classified as desirable is dictated by the type of business offering.
Many decentralised nodes place emphasis on access to amenities and include diversified retail offerings, he says, adding that popular mixed-use nodes in Cape Town include Claremont, the Waterfront, the City Bowl, and Century City.
Reasons for companies to relocate have changed , says Gavin Klarmann, national broker manager at Cushman & Wakefield Excellerate.
"In years gone by, brokers (half) jokingly asked, 'Where does the boss live?', and then offered properties in close proximity to that residence."
However, in the modern business era, the decision-making process has become more sophisticated and complex with a plethora of factors that an organisation must take into account. If not, Klarmann says they could face "the wrath of employees, shareholders, or customers, or all of them combined.
"As a starting point, many organisations now query whether they should relocate or simply renew on aggressive terms. If, after careful consideration, the organisation decides they must definitely move, then many factors will arise."
He says these include:
How much space is needed: A question that usually involves input from professional space planners who conduct surveys with internal departments and take into account potential future growth of the organisation.
The grade of building required.
Geographic considerations: Organisations are spoilt for choice when it comes to choosing a location for their new business premises, with experts now offering demographic studies that take into account where employees live, transport routes, highway access, public transport, where clients are based, and other relevant factors like proximity to shops and schools.
Rental rates: Most organisations will aggressively negotiate for the lowest possible rental and escalation rates and "will squeeze hard" for higher incentives and refurbishment allowances.
"Many landlords would have scoffed at any rent-free periods a few years ago. In stark contrast today, rent-free periods of 12 months are very possible."
Furthermore, Klarmann says there is no doubt lifestyle and convenience factors will feature in the decision-making process.
"Proximity to shops, hotels, schools/ crèches and gyms will influence the decision to some degree. It is not uncommon these days for office buildings to even have some convenience retail inside the building, thus avoiding (or minimising) the need for personnel to venture out into traffic to get some shopping done."
JT Ross's Craig Woods says the company aims to build communities within a park where tenant mix is key.
"For example, our big parks have accountants, marketing companies, coffee, an insurance company, hairdressers, and gyms which add overall benefit to everyone."
Although salary, future prospects in a company and other HR-related aspects are key to employees considering job offers, Woods says the amenities companies offer can make employees' lives easier.
Of these location-added benefits, safety and the amount of travel time are the two main items that employees consider, says Yianni Pavlou, company principal of Portfolio Property Investments.
"The closer and safer the location, the more relevance it has for an employee when deciding where to work. If the location ticks these boxes and is in an upcoming new node, then even better. For parents proximity to schools is also a major factor.
"The value of your time must never be discounted. Spending hours in traffic is valuable time you could be spending with family or yourself, earning money, or just relaxing. I commuted for four to five hours a day in the United Kingdom for three years and realised the value of time then."
Courtesy: Cape Times - Commercial and Indsutrial