Property Development - Umhlanga Park Square a Landmark Designed with People in Mind
28 September 2018
Park Square, uMhlanga's newest business and lifestyle development is due to open its doors in November 2018. Interfacing beautifully with its surrounds, the development offers a future-forward, people-centred destination where the surrounding communities and professionals can shop, work and connect. Hunt PR's Melanie Rosettenstein connected with Jarryd Murray, MAP Architects Director and co-founder, to get the inside track on the vision to create a connected community through this new building.
When in 2015 Jarryd Murray and Charles Taylor, director's at MAP Architects and his team were approached by Nedbank to design a space that would accommodate their KwaZulu-Natal team, the brief was to create a structure which would allow the easy flow of people through the development but also accommodate a 17,500m² space to house their staff in addition to general commercial and retail space.
Having grown up on the KwaZulu-Natal north coast, Jarryd loves the great outdoors and has witnessed the area's urban transformation over the years. Passionate about creating dynamic urban spaces in our landscape, it's no wonder that on designing Park Square, he has designed a space that responds perfectly to Durban's climate and at the same time will be a connected urban landmark on the uMhlanga Ridge.
After spending some time pinning down the vision, Jarryd and his team set about conceptualising an off-the-ground design that would see the commercial elements 'hovering' above a perfectly activated retail arcade and square which people could use for shopping and simply enjoying the city's unique, outdoor lifestyle. The idea to create a connected community which would simultaneously be an exceptional business destination for professionals to work and socialise and a dynamic urban space to activate the local community, was born.
The emphasis at Park Square is undoubtedly on transparency. The simple and modular building design features raw concrete slabs, steel beams, generous concrete overhangs and glassed infills. Column placements, exposed ramps and staircases are optimised to allow for easy foot traffic flow throughout the building. "Even though Park Square has them, our brief was for the design to discourage people from using the elevators," says Jarryd.
The development's 36,000m² commercial element is housed on the perimeter of its upper floors and features its own rooftop which is punctuated with over 100 planters to be filled with indigenous landscaping. Abundant space to sit and take a break or meet informally is available to effectively take the office outside and into nature for the benefit of workers. "Here professionals can us the outside spaces to relax and unplug. All the offices are just a short walk from each other and this underpins the connected nature of this business community," says Jarryd.
Nedbank's space features a double volume lobby, a vertical garden and is open to people moving in and around the building. While the development's western side is open and multi-levelled, the eastern side which faces the CJ Saunders Park, is mostly glass. Jarryd remarks, "We wanted to create something unique on the park side which gives back to the surroundings. By using timeless glass, the beautiful KwaZulu-Natal light reflects off the building in a sensitive and ever-changing manner."
More than 3,500m² in size, the generous open square features an amphitheatre, grassed spaces and substantially-sized planters with Fig trees that will ultimately grow to create a lush and shady canopy over the square. The retail section opens onto the square which means shops and restaurants are easily accessible to the square as an extension of their premises. Linear directional paving channels people through the building's elements linking with the surrounding buildings and amenities such as the CJ Saunders Park, Gateway Theatre of Shopping and a proposed nearby GO!Durban Integrated Rapid Transport Network stop. The square's paving is more static and encourages people to stop and use the common break areas like benches and incidental grassy areas. Murray comments, "This space is not overly designed and has been left open, dynamic and versatile for people to use in a way which comes naturally to them."
The retail section, approximately 4,500m2 in size, includes the Retail Arcade, the development's main artery which seamlessly links the open square on the western side with the CJ Saunders Park on the eastern side. The arcade's orientation allows you to see the park through the main building. The connection between the two elements is framed by the park's trees and those on the square to bring natural elements closer. Murray says, "There are no dead ends within the building which reinforces the easy flow of people through the different sections."
170 covered retail parking bays and approximately 50 street parking bays ensure ease of access. Among others, the confirmed tenants include a new concept Spar and Tops, Armitage Gent's Boutique, Seattle Coffee, Marvelicious Ice Cream Emporium and Mike's Kitchen. Sergeant Coffee, Hello Hunny, The Eye Gallery, Eazi Laundromat, Pizza Hut, Medstone Pharmacy and PostNet also form part of the tenant mix that can be found at Park Square.
The 1,500m² top tier Spar will feature a 150m² Tops with whisky-tasting. Showcasing a unique aviation theme and even a reception desk, this is a brand-new concept for Durban where shoppers will enjoy a highly convenient and super trendy shopping experience. Jarryd says, "This on-trend, interactive retail experience is exactly what we envisioned when we designed Park Square. Together with our other retailers, the well-considered retail mix means that professionals and the local community won't have to shop anywhere else."
Responding to Durban's warm, outdoor climate, Park Square's open design reveals the human activity taking place within the development. The result is a visibly connected, integrated and open community where people can come together in a vibrant, urban space. While final construction continues at great pace to complete the development, Murray concludes, "We look forward to presenting this landmark development to the community as we are sure it will be a place that everyone can enjoy and benefit from."
Visit www.parksquare.co.za to find out more.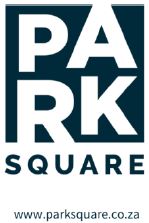 For editorial enquiries, images, interviews and relationship management contact:
Louise Hunt, Founding Executive Hunt PR for Park Square:
M: +27 (83) 708 6078
Or
Mbali Mpofu, Account Executive Hunt PR for Park Square:
M: +27 (81) 474 8002