Property Development - The Ethos and Lifestyle Upheld by the Sibaya Coastal Precinct
It is hard to believe that just a few decades ago, KwaZulu-Natal's North Coast was synonymous with vast fields of sugar cane plantations. Today, it is one of the most vibrant and ever-changing regions that has placed KZN as an international travel destination. Home to the best beaches, most premium hotels and restaurants, and an electric atmosphere, the north coast is now entering a new chapter of development that will set the stage for further transformation.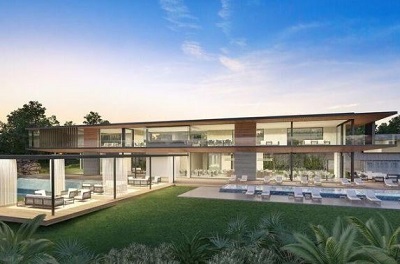 This transformation will see the region transition from primarily a tourism hot-spot to one that co-exists with residential hubs. A catalyst for this change is the Sibaya Coastal Precinct, which will effortlessly merge residential components with a variety of other features including retail, commercial and hotel. This type of property is known as a mixed-use development as it integrates the concept of live, work and play under one precinct.
The concept is relatively new to the South African property market. The first mixed-use development was only introduced to the country in 2009 upon the redevelopment of Melrose Arch in Johannesburg. In 2018, it has evolved into one of the most "in-demand' property types among developers, investors and buyers.
Natural Environment
The North Coast's natural environment remains relatively untouched even amid rapid development as developers have respected the forests and beaches in their building plans. Following this ethos is the Sibaya Coastal Precinct. Its design and implementation has intrinsically fused modern architecture with nature, thus combining the new with the eternal.
Distinct Lifestyle
Residents can expect a lifestyle that is underpinned by 3 vital factors, including:
1. Convenience
The precinct is centrally located close to a number of coastal towns as well as the city's CBD. This will enable residents to travel effortlessly to various key locations and they will have streamlined access to a wealth of amenities and attractions outside the precinct. Residents can enjoy blue flag beaches, retail hubs and restaurants. They will also benefit from a range of high quality schools and hospitals. The precinct lies just 5 minutes from uMhlanga, 7 minutes from La Mercy, 2 minutes from uMdloti, 10 minutes from the King Shaka International Airport, 15 minutes from the Durban CBD and 20 minutes from Ballito. Connecting Sibaya to the broader region is the N2 freeway and M4 highway.
2. Unprecedented Access
Although the north coast has established a thriving community of residents that can easily access premium facilities and amenities, Sibaya has created this access within each of its nodes. This means that residents can enjoy a myriad of facilities without needing to leave the precinct, thus creating a community within a community. Common facilities that all residents will have access to includes retail shops and jogging trails. Additionally, each node will have its own unique elements with private access reserved for the residents of specific developments.
The three residential developments that ID Realty represents will house their own private facilities. For example; Gold Coast Estate will feature an ultra modern club house, a wine cellar, a cigar bar, a restaurant, a private gym, a tennis and squash court, an aerobics studio, a central park area, jogging and cycling paths, as well as an outdoor play area. Children will have their own designated area with super-tubes and fountains.
Residents of OceanDune will have access to lap pools, a kids pool, a roof-top cocktail bar area, kids play area, and roof top gardens.
Lastly, Pebble Beach residents will have a rooftop cocktail lounge; a kids kick about field swimming pool and rock climbing facilities.
3. Natural Features on your Doorstep
Integrated into the fabric of the precinct is its connection with nature. Residential developments will not only respect the natural environment but be immersed in it. Residents will have access to 6.5km of coastline, 75km of dedicated paths, trails and boardwalks; and 350ha of forest.
As the components of the Sibaya Coastal Precinct gradually come together, a new chapter of residential living is being written. If you who want to create a thriving life within the precinct, you can speak to our helpful and professional agents from ID Realty, who will guide you through finding your ideal Sibaya home.
Courtesy: ID Realty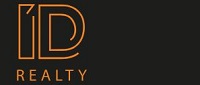 Author: ID Realty