SA Property Finance - Entrepreneurs Move into Commercial and Industrial Property
Entrepreneurs Move into Commercial and Industrial Property
Property ownership is becoming a more accessible option for South Africa's entrepreneurs as property values continue to increase. The current climate is enabling more entrepreneurs to consider the option of purchasing commercial or industrial property - and many are taking advantage of this.
In line with this trend Business Partners have customised new and innovative investment, property management, consulting and mentorship options for business owners and these effectively enable entrepreneurs to consider a property purchase as an integral part of their business plan.
Business Partners' equity financing model provides small and medium enterprises with the opportunity to consider purchasing properties that, in many cases, they would otherwise not be able to afford. This form of financing differs from normal bond financing in that Business Partners becomes an investment partner in the deal and contributes equity in proportion to its shareholding. The core investment is then packaged with appropriate support services - including full-service property management - to ensure that the business is able to reap the maximum benefit from its investment.
Importantly, this form of financing enables entrepreneurs to own the premises in which they conduct business or to purchase more suitable premises. This supports growth and development by providing the business with a fixed capital investment, by reducing monthly running costs and, in some instances, by providing additional income from rental tenants situated on the same premises.
One may have concerns about a boom and bust scenario in the property sector, sometimes; however everything indicates that property will remain one of the best long-term investments for both businesses and individuals. All of the economic fundamentals are in place to sustain the increase in property values - economic and political stability, the steady growth of the middle class, slowly declining unemployment figures and increasing foreign investment.
Property is an excellent investment with which to balance one's portfolio and is often one of the best sources of retirement funding. Within a short period the rental income generated by the property investment is usually adequate to cover the bond instalment and costs which then renders this a largely self funding investment vehicle.
The property market is still buoyant and many entrepreneurs experienced outstanding growth in property values over the past few years.
Financing a commercial property can be demanding on the cash resources of a business. Financial institutions as a rule are prepared to finance only the risk free portion of the purchase price and will usually require a deposit of 30%. For a property of R2m this will mean that the business will have to invest R600 000 from its normal cash flow in the property. This can have a negative influence on the business' ability to meet its future obligations and to finance future growth.
Business Partners has tailor-made financing products to finance 100% of the purchase price of commercial properties. The most important consideration is whether the business can afford it and will it be to the advantage of the business. Time has to be spent in ensuring that the entrepreneur is paying the right price and that the documentation is in place.
In the scenario of small and medium sized enterprises (SME's) a prudent view is that the SME should go through the start up and growth phase first before entering the property market. It is often a "pension build-up" for the entrepreneur who invested over the years most of his or her capital in the operating business. When the location of a business is critical for future viability such as for a supermarket or when it is difficult or expensive to move the business, acquiring a property should also be seriously considered.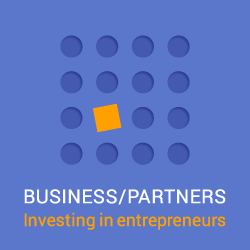 For further information, call Steve North or Bhanu Naidoo on 031 2407700/44, or e-mail [email protected]