Sectional Title - 7 things to look for in a good managing agent/ portfolio manager
Choosing a portfolio manager for your scheme can often be a difficult task. Not only do you want to find a manager or management firm that can promptly and effectively deal with any issues that may arise, but you also want their services to be as good and as affordable as possible. To help you choose the right person or company to manage your scheme, we've put together a guide for choosing a managing agent.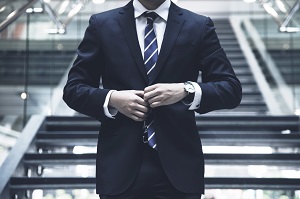 Whether you're searching for a manager for a new building or development or your current manager's contract is up for renewal, consider these points before making your decision.
What does a good scheme manager do?
A scheme manager plays a vital role in ensuring that yours is a safe and successful community scheme providing a good living environment for residents and a good investment vehicle. A scheme manager is employed by the association (the body corporate of a sectional title scheme, alternatively the non-profit company or common law association of a home owners' association) and acts on its behalf.
There are many legal requirements that a scheme manager must meet. A good property manager or management company will ensure that the association has the proper insurance policies in place, hires cleaners, gardeners and other workmen to ensure the property is properly maintained and ensures that common areas such as pools and driveways are maintained to a standard that supports the value of the individual properties. Scheme managers can also be called upon to act as mediators in disputes with and between owners, promoting fair solutions for any issues based on sound legal principles.
Make sure to keep the following factors in mind when comparing scheme management options and what they can offer:
What is a good price to pay for a managing agent?
You usually get the standard of service that you pay for. If a community scheme management firm charges a fee that sounds too good to be true, it probably is. At the same time, you should make sure that you're only paying for services that you actually want and not for any that you don't need. However, while price is undoubtedly an important factor, it certainly shouldn't be the only issue you consider.
1. How your money will be spent
Look carefully at the person or company's approach to financial reporting. Don't hire anyone who is doing your accounts without the support of a computerised system. How often will you receive updates on the financial management of the scheme, and in how much detail will they explain where the association's money is being spent?
2. The location of the managing agency
It's important to choose a local manager or management company. Not only will local service suppliers have an in-depth understanding of the unique risks facing schemes in your area and province, but they will also have useful contacts with local service providers and tradespeople who can maintain your building. When problems arise, as they always do, a local manager will be able to make sure they are sorted out more quickly than a one based in another city or in a distant suburb.
3. The qualifications or experience the managing agent has
Does the portfolio manager have the necessary professional qualifications? Do they have UCT qualifications in scheme management or in how to start and manage a managing agency? Are they a member of NAMA? If they collect or receive contributions from a sectional title scheme, are they a member of the EAAB and do they have the professional indemnity insurance cover required under the Community Schemes Ombud Service Act? You should also consider what experience a manager or portfolio manager has, how many other developments similar to yours they manage, and whether they can demonstrate suitable knowledge of the relevant legislation.
4. Recommendations for the managing agent
A recommendation from someone you trust in a similar scheme is much more valuable than a marketing presentation. Talk to friends and family who act as executives of other schemes and see whether they can recommend any particular persons or companies.
5. Your expectations
It's important to list what you want your manager or management company to do and detail which of the scheme executives' responsibilities will be delegated to him or her. Consider the scheme's insurance obligations (managers often act as brokers), maintenance tasks (they often have reliable contractors on call), and secretarial duties (they usually handle all aspects of scheme meetings). Are there any other specific duties that need to be attended to? Make sure that any manager you consider is aware of your expectations and has the capabilities to meet them.
6. References
A community scheme manager's references can give you insight into the standard of service they can actually offer in practice. Ask anyone you are considering to provide references from other schemes they manage, and contact those references – talk to real people and ask for detailed information.
7. Communication is key
Last but not least, don't forget the importance of communication. You want a property manager who keeps the scheme executives in the loop at all times and who can communicate promptly and clearly at all times, so make sure these are qualities you look for and that your contract sets out the detail of appropriate service levels.
Courtesy: Paddocks

If you have any queries in this regard, please contact us at Paddocks at [email protected] or call us on 021 686 3950.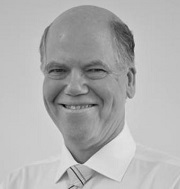 Prof. Graham Paddock is South Africa's Sectional Title Guru. Prof. Paddock advises and drafts legislation for the Government. His advice is valued by all stakeholder groups in the industry.