What to buy – Building your South African property portfolio
Building your Property Portfolio – A Strategy for Acquisition
Residential tends to be the starting point for private investors, but why stop there? Diversifying your portfolio can spread risk and boost returns – just make sure you have a clear strategy. For a private investor looking to diversify assets and risks, the process of buying a commercial property need be no more complicated than buying in the residential sector. This despite the sector having a language all of its own.
Recent figures from the ABSA House Pricing Index reveal that South African property ranks as the top-performing asset class over the past one, three, five and 10 years, demonstrating its merit as a risk diversifier. According to the Index, nominal year-on-year growth in house prices, which appears to have levelled out in the third quarter of last year, increased further in the early months of 2007. This development is also supported by relatively strong growth in transaction volumes during January and February this year. A growing number of private investors are looking at the returns and risks of investing in the commercial and residential property sectors, attracted by their track records for providing a relatively safe haven when equity markets fall.
Begin with a strategy
It is important to establish a strategy for building a portfolio. Whether you are an experienced property investor or a relative novice, the common aim is making and managing a profit either in the long or short term, based on the ability to let and to set targets and margins. The decision to buy and the decision to sell are equally important.
A wise investor is conscious of a building's potential commercial future at the point of buying and will look for alternative uses to extend its life. Is yours a long-term or short-term plan? Is it aimed at capital growth accompanied by an income stream created through letting, or is it a vehicle aimed at redeveloping and selling on?
Alliance Group commercial property consultant Kim Faclier says: "The first strategic questions to ask are: 'Have I assessed the risk?' and 'Have I managed the risk?'
Property is a great asset class and gives good, safe returns most of the time. However, some people are entering for the wrong reasons, and some advisers may be acting disingenuously, because they have witnessed a period of out-performance and believe that past performance is a guide to the future, which it is not. Also, each region acts differently according to its own economic circumstances.
Understanding different property sectors – commercial and residential – gives the private investor insight into the benefits of diversity. A portfolio aimed at diluting risk can potentially offer growth across a wider spread of asset classes, and cushion the overall performance of the portfolio in challenging market conditions.
How to build a portfolio, read the market right, plan your financial strategy and judge property value
Is there a right time to invest? Markets do rise and fall, but as long as your return is safe and you can afford to hold on, then investments can feasibly be made at any time. Getting the price right at purchase is crucial, however, and the right advice can be critical. An established residential portfolio owner, for example, will know how property is performing in the open market and have a greater sense of value than someone coming into the market for the first time who needs to take advice. But with all types of property, what makes a good investment is simple: location.
Alliance Gauteng's Mark Kleynhans says: "In residential property investment, location is everything, affecting the owner's capacity to rent out the building. On the commercial side, location is also important although the strength of covenant and length of lease are also key to value."
The sector you choose to invest in initially is likely to reflect the kind of investor you are and therefore what feels comfortable to you. It is equally important to be realistic about your limitations, as Kleynhans explains: "Take a common sense approach. If you have anything below R2m, your options are likely to be limited to residential, retail or the small leisure sectors, rather than shiny office investments and shopping centres. "If you are comfortable with a sector, such as retail, you could spread risk by investing in a mixed-use property – a shop with flats built over it, for example, where there is the capacity to have two types of tenants, one commercial and one residential."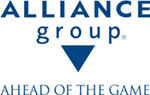 "Information courtesy of the Alliance Group Property Investor Guide, available at all Alliance Group offices nationwide. To find out more, call 0861 ALLIANCE, or visit www.alliancegroup.co.za to download an electronic version"