Property Development - Call centres and tourism continue to drive demand for space in KZN
Demand for space to accommodate Durban's rapidly-expanding business sector continues to feature as a backdrop to the local economy. This is evident in the pace at which newly-created space or facilities in the north coastal development corridor of Durban are taken up as expansion continues unabated.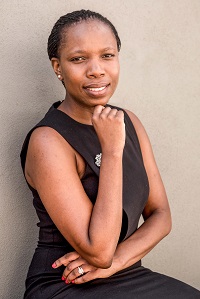 Xoli Shabalala, Head of Market Solutions at Tongaat Hulett Developments.
One need look no further than the pace of development north of Durban, up to and including King Shaka International Airport and Dube TradePort, to witness this phenomenon.
"Business process outsourcing (BPO) has been identified as a compelling market sector in the region and Tongaat Hulett is committed to facilitating development to accommodate this demand and open up attractive and profitable investment opportunities. Fortunately, there are a number of such opportunities available in our portfolio right now that can provide specifically tailored solutions to accommodate that demand," says Xoli Shabalala, Head of Market Solutions at Tongaat Hulett Developments.
This will be welcomed by Durban's 1.6 million labour force which boasts a literacy rate of 84.3%: BPO facilities have a higher staff density and will bring more jobs to the region and thus boost the local economy.
Shabalala says the availability of affordable space is one of the reasons that KwaZulu-Natal has become a hotspot for locating call centres. The province is home to more than 60 BPO centres and accounts for almost 50% of South Africa's financial services call centres.
"This is a major advantage that we have over other centres, and it is one that we are looking to build on by establishing BPO Parks that could host a number of facilities in one location. We have only recently completed our research into the market demand for the concept and are confident that the idea has great merit."
In addition to this comparatively new sector, a staple of the region's economy — tourism — continues to show growth and demand for more facilities.
This view is supported by research which shows that hotels in uMhlanga alone represent 28% of the province's hotel market, with occupancies, rates and revenue per available room having outperformed the national market for the past three years.
This strong performance is linked in part to growing business travel, but also the proximity to King Shaka International Airport.
"Interest from hotel operators is evident all over uMhlanga, with a spate of new hotels opening in the next year or two. The likes of the Radisson Blu Hotel, the Marriott uMhlanga and proposed premium-brand hotel for uMhlanga Arch demonstrate this interest.
"We expect this demand to continue into the near future, which is good news all round for Durban's broader business community."
Issued by: Tongaat Hulett

Key contacts
Shirley Williams Communications: Shirley Williams
Telephone: 031 564 7700 or 083 303 1663
Tongaat Hulett Developments: Xoli Shabalala, Head of Market Solutions at Tongaat Hulett Developments
Telephone: 031 560 1900
About Tongaat Hulett
Tongaat Hulett is an agriculture and agri-processing business, focusing on the complementary feedstocks of sugarcane and maize. Its on-going activities in agriculture have resulted in the company having a substantial land portfolio within the primary growth corridors of KwaZulu-Natal with strong policy support for conversion at the appropriate time. Tongaat Hulett strives to be a proactive and resilient organisation working in collaboration with all its stakeholders through different business and agricultural cycles in a constructive, mutual value-adding and developmental manner. It has operations in six countries in SADC, significant sugarcane and maize processing facilities, a unique land conversion platform, a sizeable animal feeds thrust and possibilities to grow ethanol and electricity generation.