SA Real Estate - Opposite spectrums drive KZN property demand
Durban, 13 December: KwaZulu-Natal is rapidly shaking off the mantle of the laid-back regional economy. All indications are that the undeveloped land surrounding major centres holds enormous value that could reshape the face of one of South Africa's most popular coastlines.
Xoli Shabalala, Head of Market Solutions at Tongaat Hulett Developments, says extensive research of these opportunities highlight a number of key drivers. "On the back of consistent and ongoing demand across residential markets, it should come as no surprise that the retirement and education sectors are at the forefront of this demand," says Shabalala. "What is interesting about these findings is that they straddle the two outer extremes of society — the youngest and oldest generations."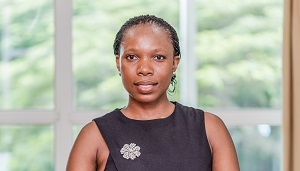 Xoli Shabalala, Head of Market Solutions at Tongaat Hulett Developments
The retirement market is a natural fit for all that KwaZulu-Natal offers in terms of quality lifestyle and an enviable climate. And this demand is not likely to slow down in the near future, with the World Health Organisation projecting South Africa's population over the age of 60 to increase from 7.7% of the total to 15.4% over the next 35 years.
At the other end of the spectrum, the demand for educational facilities is growing at an equally brisk pace. The private school sector is expanding at break-neck speed, particularly as affordable options are becoming more commonplace.
For example, one of the pioneers in this space, ADvTECH, has recently concluded a transaction to build the first new school in the uMhlanga region in more than 14 years. The 2,000-learner primary and secondary school is being constructed at Sibaya Coastal Precinct and is expected to open its doors in 2020. In addition, Curro is also planning to build a new school in the uMhlanga Hills area.
With primary and secondary learners being catered for, demand from the educational sector naturally spills over into tertiary education, both academic and skills-based, in the form of growth of existing institutions and establishment of new facilities and campuses. Indications are strong for significant growth in this sector and likely to be sustained over the next decade.
"Meeting growing demand has meant that we have had to look at how to optimise our developments to meet the need for facilities and infrastructure," adds Shabalala. "One solution to this is to cluster complementary services through the development of large-scale, multi-campus tertiary educational facilities. In this way we're able to draw on the strengths and common denominators between, for instance, executive education and Technical and Vocational Education and Training (TVET) facilities to meet the needs of local industries."
Tongaat Hulett Developments has identified significant opportunities in the region that entrepreneurs and corporates will be able to progress to the ultimate benefit of all stakeholders in KwaZulu-Natal's growing economy.
Issued by: Tongaat Hulett

KEY CONTACTS
Shirley Williams Communications: Shirley Williams
Telephone: 031 564 7700 or 083 303 1663
Tongaat Hulett Developments: Xoli Shabalala
Telephone: 031 560 1900
About Tongaat Hulett
Tongaat Hulett is an agriculture and agri-processing business, focusing on the complementary feedstocks of sugarcane and maize. Its on-going activities in agriculture have resulted in the company having a substantial land portfolio within the primary growth corridors of KwaZulu-Natal with strong policy support for conversion at the appropriate time. A core element of Tongaat Hulett's strategic vision is to maximise the value generated from the conversion of land in the portfolio by responding to key demand drivers and identifying its optimal end use for all stakeholders.
Through its sugar and starch operations, Tongaat Hulett produces a range of refined carbohydrate products from sugarcane and maize, with a number of products being interchangeable. Global sweetener markets continue to be dynamic and the business seeks to optimise its various market positions, leveraging off its current base to maximise revenue from these products. Tongaat Hulett continues to focus on value creation for all stakeholders through an all-inclusive approach to growth and development and regards its constructive interfaces with governments and society to be of significant importance.