Energy Matters - Electricity Price Hikes
Energy saving technologies will help consumers prepare for massive electricity price hikes in 2018
The latest ruling by the Constitutional Court, allowing Eskom to retrospectively ask the National Energy Regulatory of SA (Nersa) to clawback additional tariffs from consumers could lead to further hikes in the price of electricity for South Africans.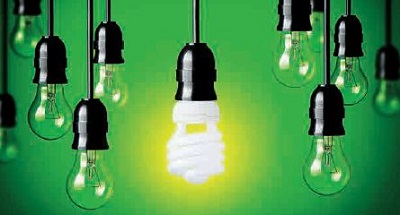 However there is hope for homeowners to considerably reduce the impact of future increases.
This according to Calavan der Westhuizen Head of Marketing and Sales at Energy Partners Home Solutions, a division of Energy Partners, and part of the PSG group of companies, who says this latest development is expected to place consumers under even more financial pressure." The good news is that alternative energy generation has never been more affordable and accessible to homeowners"
According to Van der Westhuizen, property owners can reduce their electricity costs by as much as 80% with the right combination of energy saving technologies. "Homeowners can use their own discretion as to how much they want to save and invest in energy efficiency, but most will find that even small changes could make a noticeable difference. "
Van der Westhuizen points to the available technologies that could offer homeowners the biggest long term cost savings.
WHAT HOMEOWNERS NEED TO INSTAL
Van der Westhuizen says that replacing the homes light bulbs with energy efficient lighting is the first place to start.
"After that, replacing your home's geyser with a heat pump, and a highly insulated hot water storage system, cuts the homes electricity costs by an estimated 50%.The complete heating solution cost around R35 000 for the average home."
Next he says that a solar photovoltaic (PV) system can provide up 30% of an average homes energy. "While this type of system costs upward of R80 000, it is hugely beneficial in the long term and must be viewed as an investment .Before embarking on this, it is important to understand whether the homes rooftop has been designed to accommodate the optimal number of panels"
Lastly, homeowners can choose a completely integrated system, according to Van der Westhuisen. "A hybrid inverter and battery, such as Energy Partners own ICON Home Energy Hub, enables property owners to integrate power from their solar PV panels, the national grid, and batteries. It also incorporates a mobile app to track energy usage and savings in real time."
FUNDING OPTIONS FOR HOME GENERATION
Van der Westhuizen also points out that while the capital required for home generation has decreased substantially in recent years, the upfront cost of a new system can still be prohibitively expensive for many homeowners.
Energy Partners took this into account when we were looking into the affordability of our, ICON Energy Hub, which is an all-in-one solution for storing and using solar energy in the home, he states. "As a result, Energy Partners developed its own financing options for the system"
Energy Partners is an approved credit provider under the National Credit Act (NCA) and offer the financing for homeowners, he says. "Our standard terms are prime + 2.5%, financed over five years with a 10% upfront deposit. We have also developed a long term lease model, where the client can simply lease the system from us instead of having to pay for it upfront."
Energy Partners recently launched it Smart Living g Solutions initiative in partnership with Nedbank this year. This enables qualifying Nedbank clients to invest in energy saving products for their homes as part of their existing home loans.
"Alternate energy has become a good long term investment with a great financial benefits, and innovative financing options have made this option available to even more homeowners," Van der Westhuizen concludes.
Source: ePropertyNews

Courtesy: The Agent - Estate Agency Affairs Board (EAAB)