Property Profile - Urban regeneration fuels property investment strategy
HOMEFRONT
Vision and instinct support Jonny Friedman's ability to choose which areas to invest in when. He has seen great returns in London and Cape Town. Durban is next!
WORDS: ANDRÉ FIORE :: PHOTOS: SUPPLIED AND LINDSEY APPOLIS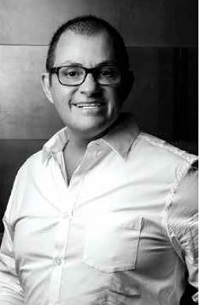 Jonny Friedman, Urban Lime
Jonny Friedman of Urban Lime has injected about R2bn into commercial property in Cape Town and Durban since 2000. The company is now the largest private landlord in the Mother City's Bree Street and Friedman expects to invest at least another R200m-R300m in Durban's Florida Road.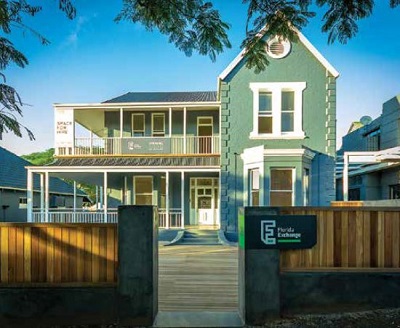 Florida Exchange, Florida Road, Durban
"I've only stopped having sleepless nights recently," says Friedman. "I think though, the longer I'm in business, the better I'm getting at it." He is referring to vision. The ability to look at property with open eyes and see the realities.
It helps being an outsider, the British-born entrepreneur explains.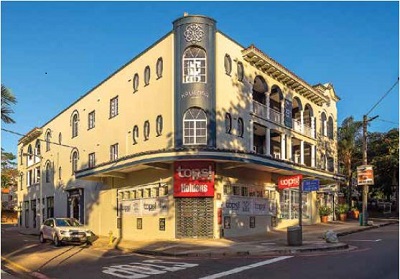 Hacienda, Florida Road, Durban
"My understanding is not filtered by living with experiences and perceptions of an area which are almost impossible to avoid. When I look at Durban CBD, for example, I see thousands of people with money, hundreds of offices, crowds at tellers jostling to pay. In fact in 2014 central Durban was the greatest property opportunity I've ever seen in my life."
PRIME
After studying politics and graduating with an MBA from Manchester University, Friedman first tested his intuition as a young commercial broker when he snapped up property after the 1990 crash in London's East End for about £20 a foot freehold. Currently those properties fetch rentals of £60 a foot annually. After catalytic input into the regeneration of the East End, "today it's prime London, the middle of tech-city", Friedman now spends an hour a week on his London business while focusing on SA.
His interest in Cape Town was triggered in 2000, when he visited the city for a wedding and left three weeks later having purchased a property. Seeing the potential for regeneration in Cape Town, Friedman set up offices there in 2006 and has bought more than 100 buildings in the city.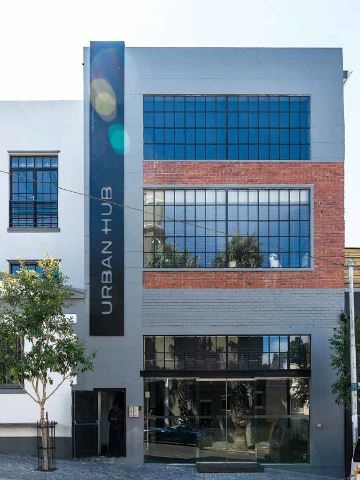 Urban Hub, Dorp Street, Cape Town
"Our model is to buy in clusters so we can control the surrounding public spaces and create an offering that is much more than the sum of its parts. When we started buying in Cape Town's Bree Street it was dead at night. There wasn't even a bar to go to, so we opened the Orphanage Cocktail Emporium. Now there are probably 50 nightspots there."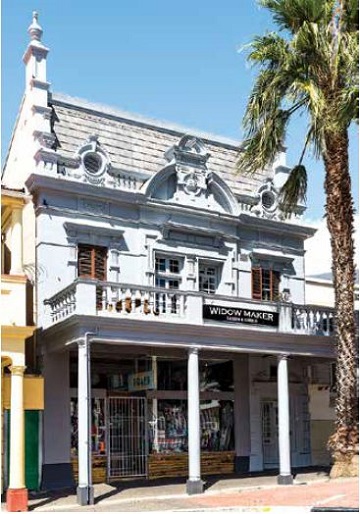 Widow Maker, Long Street, Cape Town
Urban Lime also leases differently. "Instead of waiting for big corporates to take multiple floors of a building, we convert the space into smaller, more flexible offices, such as Hacienda and Florida Exchange in Florida Road, Durban, which are much easier to tenant. We're highly selective about our tenants too."
In addition to being the largest private landlord in Bree Street, Urban Lime has significant investments throughout the CBD and surrounding areas, Woodstock, Salt River, Maitland and the Atlantic Seaboard. They will soon be launching "a complete gem that has been missed" in a vibrantly repurposed, reimagined Church Square.
DURBAN BARGAINS
While property in London and Cape Town is now at fair value in Friedman's view, Durban offers bargain real estate in relation to its potential. "Our only problem is we are spoilt for choice. There are so many opportunities."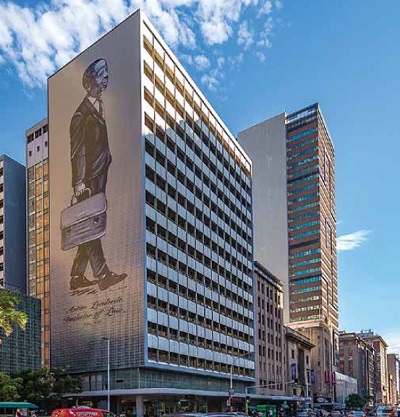 Durban Club Place, Durban CBD
Urban Lime has identified 16 zones in Durban that they intend to develop and have kicked off with a new professional quarter for Durban's CBD, the Rivertown Precinct (with Propertuity and Genesis), 320 Pixley and Florida Road. With a number of projects well under way in the latter, Friedman expects to invest a minimum of R200m- R300m in the street over the next three years.
"Over the past six months we have bought about 20 new buildings across the portfolio and we have a very exciting and extensive development pipeline," he says.
Friedman's ways of ensuring his investments succeed are similarly clear-sighted. "Our business philosophy is 'best in class'. How do I get a family from Umhlanga to drive to Florida Road on a Saturday afternoon? They are not going to come for average. In every class of offering we believe in being amazing, standing out. Watch this space for the introduction of Florida Sundays, Michelin restaurants, Starbucks, unusual retail and entertainment, open parks and beautiful public spaces in the 'hood."
COMEBACK
An early-stage investor, Friedman steps in when places are unpopular. "Durban was deeply out of fashion," he says. "There was a rejection of cities in SA in the post-apartheid era. It's temporary. A lot of people made a lot of money with the move north in Durban. My view is that the cities are going to come back very strongly, led by entrepreneurs, youth, culture and technology. Cape Town was always going to be the first and I believe Durban will be the second.
"I can't paint, I can't sculpt, but I can be the catalyst for radical inner city transformation. It gives me great pleasure to start processes whereby buildings and areas are transformed and people's behaviour and engagement in those areas are transformed."
Due to Durban's compact structure, Friedman believes it is a particularly easy place to effect a difference. Urban Lime currently owns 40 properties there.
"If you have 100 buildings you can transform the CBD.Durban has the potential to be the greatest city in Africa, and I'm doing all in my power to make Urban Hub, Dorp Street, Cape Town this vision a reality."
Courtesy: ANDRÉ FIORE
URBAN LIME IN NUMBERS
Jonny Friedman believes that Durban is the next big thing. He is putting his money where his mouth is.
40 - Durban properties owned by Urban Lime
16 - Durban zones planned for development
20 - Buildings purchased during the past six months
R2bn - Commercial investment in Cape Town and Durban since 2000