No Games - The city has saved itself a fortune and can now focus on more important projects
PROPERTY: COMMERCIAL | INDUSTRIAL | DEVELOPMENTS | AUCTIONS | AGRICULTURE

GRAPHIC: DEVON DANIELS
NO GAMES – THAT'S NO PROBLEM
The city has saved itself a fortune and can now focus on more important projects
By Bonny Fourie
MAJOR commercial property development in Durban will not be hampered by the city's loss of the 2022 Commonwealth Games, with more pertinent projects now able to be prioritised.
This is the view of property experts who believe that while Durban has lost out on international marketing exposure, city development will proceed. And, losing the Games may, in fact, not be such a bad thing.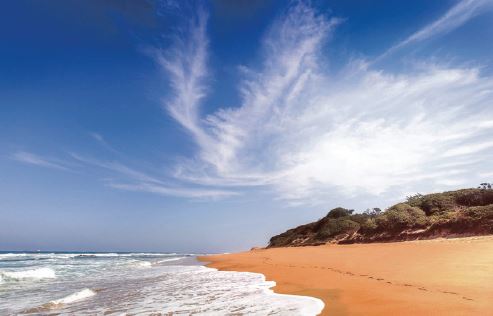 Sibaya Coastal Precinct is set to be developed. PICTURE: RETIRE KZN
Planned and relevant property development, such as tourism, logistics, and service-related business, will continue to flourish in the years ahead, believes Yianni Pavlou, company principal at Portfoilo Property Investments.
While losing the games is disappointing for Durbanites and the people of KwaZulu- Natal in general, "if we couldn't afford to host them, then excluding ourselves is better than (incurring) large debt that the already-burdened taxpayers would have to absorb".
"The fundamental factors underpinning Durban's future growth remain intact by way of, for example, the major developments in Cornubia, Sibaya, Ridge Side, Clairwood Industrial Park, the Hammarsdale growth node and the Dube Tradeport.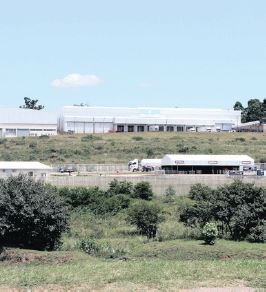 Hammarsdale Industrial Park. PICTURE: TERRY HAYWOOD
DURBAN WILL PLOUGH ON
City and province are 'riding a positive wave'
"Infrastructural improvements around the city such as roadworks, stadia upgrades, and improvement of related transport amenities may now take a back seat to other more pertinent projects… I feel Durban will plough on and keep growing."
Despite the loss, the KZN Department of Economic Development, Tourism and Environmental Affairs believes the city and the province are "on the rise and riding a positive wave" in terms of property development. For example, the loss of the games would have no impact on the multi-billion rand Tongaat Hulett development in the Sibaya precinct, said spokesperson Bongani Tembe.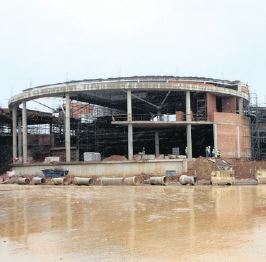 Devolopment at Cornubia Business Park. PICTURE: TERRY HAYWOOD
Hosting the games was called off at the right time too, believes Myles Wakefield, CEO of Wakefields Real Estate.
"Few, if any, commercial and/or industrial building projects which were linked to the games would have been impacted, other than perhaps the inevitable timewaste around the planning.
"I didn't believe the province could afford to host the games. We cannot incur more unnecessary debt." While the games' deadline of 2022 would have been a catalyst to fast-track projects, the sense of urgency should be still be there, says Wakefield.
"This rovince clearly needs fast-tracking in so many areas." Wakefield said KZN could now focus on commercial and industrial construction and, via that, "real job creation".
Last week, after a detailed review of Durban's final proposals, the Commonwealth Games Federation said the city had departed from several key obligations in areas such as governance, venues, funding and risk management.
"I didn't believe the province could afford to host the games. We cannot incur more unnecessary debt." – Myles Wakefield, Wakefields Real Estate
Courtesy: INDEPENDENT on SATURDAY