Property Expert - Guy Gordon, brings focus to Durban in new role at Tongaat Hulett
In line with Tongaat Hulett's objective of increasing the pace of economic activity in the greater Durban metropolitan region, the team welcomes property expert, Guy Gordon, as an exclusive, fulltime consultant.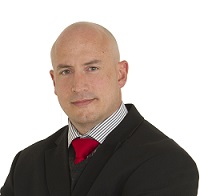 Guy Gordan - Tongaat Hulett
His new role will see him operating across a number of the demand drivers (market sectors) that Tongaat Hulett has identified as having real potential within the region as well as identifying opportunities for new investment and development across Tongaat Hulett's land portfolio.
Gordon has a property development background, previously working as Managing Director of Amdec Property Development in Johannesburg and Cape Town. During his decade-long tenure at Amdec, Gordon's responsibilities included the development, asset and property management of Melrose Arch, the iconic mixed-use development in Johannesburg's affluent northern suburbs.
"I am very excited to be a part of the Tongaat Hulett team," said Gordon. "Having come from a company with national interests, I have established a strong business network in the property space. I believe that this, along with my commercial development experience, will serve to assist in Tongaat Hulett's ever-expanding focus within various key market sectors."
Gordon's appointment provides a powerful indication of the company's intent to assist other government stakeholders to increase the competitiveness of the region.
"I believe that there is a very exciting regional message to tell about Durban, particularly in the property space," explained Gordon. "Certainly more so than in the past. There is no reason why Durban should not be competing head-on with the likes of Johannesburg and Cape Town. In national terms, Durban is the second most important economic complex after Gauteng and contributes more to the country's Gross Domestic Product than Cape Town."
He said that Durban's proximity to Johannesburg was perhaps its biggest strategic challenge in the commercial property context, as a lot of corporate business enterprises that would otherwise take up residence in Durban invariably end up locating their head offices in Johannesburg.
However, Gordon's role will be to substantially elevate the region's positioning across South Africa, showcasing the incredible opportunities that the region offers to key industry players at a national level.
"A major objective of mine will be to increase awareness, nationally, about the fantastic property solutions that Tongaat Hulett is able to facilitate across a wide range of market sectors and prime locations," he explained.
Tongaat Hulett Developments has identified a number of key demand drivers and is working with a number of government agencies and industry players to develop such drivers where the region has existing or potential competitive advantages. Gordon has a wealth of experience in a number of these drivers, including high intensity urban mixed-use, residential neighbourhoods, retirement and urban hotels, thereby adding immense value in this space.
Tongaat Hulett Development constantly seeks to find value creation for all stakeholders, from entry-level opportunities to high-end developments. Gordon's vast experience in all these fields is now set to greatly enhance the KwaZulu-Natal landscape.
Issued by: Tongaat Hulett

Key contacts
Shirley Williams Communications – Shirley Williams
Telephone: 031 564 7700 or 083 303 1663
Tongaat Hulett Developments - Michael Deighton
Telephone: 031 560 1900
About Tongaat Hulett
Tongaat Hulett is an agriculture and agri-processing business, focusing on the complementary feedstocks of sugarcane and maize. Its on-going activities in agriculture have resulted in the company having a substantial land portfolio within the primary growth corridors of KwaZulu-Natal with strong policy support for conversion at the appropriate time. A core element of Tongaat Hulett's strategic vision is to maximise the value generated from the conversion of land in the portfolio by responding to key demand drivers and identifying its optimal end use for all stakeholders. Through its sugar and starch operations, Tongaat Hulett produces a range of refined carbohydrate products from sugarcane and maize, with a number of products being interchangeable. Global sweetener markets continue to be dynamic and the business seeks to optimise its various market positions, leveraging off its current base to maximise revenue from these products. The business's sugar operations are well placed to benefit from evolving dynamics of renewable electricity and ethanol in South Africa, and the Southern African Development Community (SADC) region. Tongaat Hulett continues to focus on value creation for all stakeholders through an all-inclusive approach to growth and development and regards its constructive interfaces with governments and society to be of significant importance.