International Buyers - Ins and Outs about Selling Property to Foreign Investors
According to Craig Hutchison, CEO Engel & Völkers Southern Africa, "Although political and economical conditions do impact on the property industry, we stand firm that property still remains your best investment as housing is not an optional extra." In particular, South Africa is one of the economically strongest countries in Africa and therefore attracts the most foreign direct investment (FDI) into our property market. This is of course due to our economic strength and an efficient legal structure which is readily enforced. Investors are assured of being protected by our laws.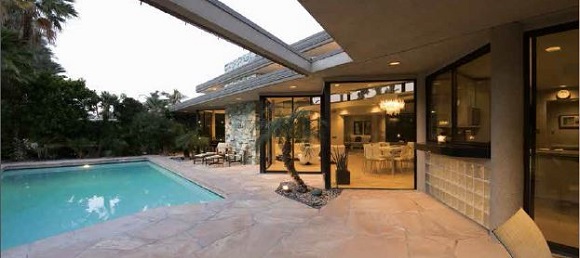 In fact, there are many ultra high net worth African individuals, with many more future billionaires in the next few years who are showing serious interest in South Africa.
Although there has been some uncertainty about foreign investors being allowed to own property in SA, this has now been dispelled. According to the Global Property Guide "Following plans to introduce a bill banning foreign ownership of land in South Africa, made public last year, the South African government has clarified that the ban will not apply to residential properties, but only to agricultural land. This is positive news for all potential property investors." This is positive affirmation to prospective foreign property investors.
Foreign buyers are currently boosting our local property market. During 2014 South Africa saw R9,7 billion worth from foreign investors.
The depreciation of the South African rand over the past two years has also made South African property more attractive. From an average exchange rate of US$1=ZAR7,5744 in March 2012, the South African rand has weakened against the US dollar to US$1=ZAR11,4764 in December 2014.
Only about 7% of land in South Africa is owned by foreigners, mostly from Europe. The number of buyers from countries such as Cameroon, Nigeria, Zimbabwe, Angola and Mozambique is also increasing significantly according to First National Bank. South African real estate is clearly attractive to foreign investors.
We have millions of annual visitors to SA and many of these end up buying properties once they experience our sound economy and ethical legal system, making them comfortable that their assets will be protected.
Foreigners can purchase and own immovable property in South Africa without restriction. Non-nationals are subject to the same laws as nationals. The only ineligible people are illegal aliens who are not allowed to own immovable property in South Africa.
An international investor would need to work through a reputable and global real estate company so that they are assured of both an ethical as well as a professional service and that their transactions are handled in an efficient and legal manner.
As stated by Wendy Williams, one of the Directors at Engel & Völkers Southern Africa, "We only work with transferring attorneys who are reliable and well-known, so they will be able to advise the foreign buyers of any specific local regulations that they need to be aware of. Our South African property sale processes are acknowledged as being structured, secure and professionally managed.
AngloInfoSA clearly explains the financing of the property purchase:
Bringing money from abroad
Non-nationals are able to deposit funds into a bank account in South Africa in order to proceed with property purchases. Such funds are usually paid into the trust account of the estate agent or the transferring attorney in order for them to pay the transfer duty and the legal fees. The trust accounts of the estate agents and transferring attorneys are monitored by their professional regulatory bodies and foreign funds entering South Africa are given a record called a "deal receipt". This is an important document that needs to be retained in the event of the purchaser wishing to repatriate the funds.
Non-residential bank accounts can be opened from abroad. Several documents are required by the banks from such applicants, including proof of address, proof of earnings and passport. Foreign funds need to be deposited as soon as the account is opened.
Securing a bond
Mortgage bonds can be applied for at lending banks or through home financing companies.
Non-residents purchasing property in South Africa are only able to borrow (secure a bond on) 50% of the property price. The remaining 50% must be brought into the country in cash or financed by a foreign bank.
In order to qualify for a mortgage bond in South Africa, the buyer must comply with the requirements of the Financial Intelligence Centre Act. This is to avoid money laundering and requires the applicant to provide proof of address, passport and proof of earnings.
It is generally possible to sign for a bond whilst overseas, however, it is advisable to give a general power of attorney to someone in South Africa.
SA HAS WONDERFUL OPPORTUNITIES FOR INTERNATIONAL INVESTORS
The depreciation of the rand over the past two years has made properties in South Africa more attractive to buyers from Africa, Europe, UK, USA and China. With the millions of tourists and visitors we have every year, many end up buying properties when they see the opportunities in our stable and robust economy.
With our burgeoning rental market, investors are guaranteed of finding suitable tenants to ensure their return on investment is sound. Gross rental yields, i.e., the gross rental returns on a property if fully rented out, are very good.
With the many new and existing corporate companies moving their staff here for contractual work, there is always a need to either own corporate homes, or rent luxury residential accommodation.
A summary of the process is as follows, "Foreign investors should use an international real estate company that has access to a vast global network of knowledge and clients. Our footprint includes 39 countries on 5 continents and over 600 shops worldwide.
Source: Kathy East (Engel & Völkers)
www.engelvoelkers.com/south-africa
Courtesy - The EAAB Estate Agency Affairs Board