Interior Design - Van Dyck becomes sole SA distributor of sought-after Pergo flooring
Van Dyck Carpets can now offer the full range of hard flooring products produced by globally recognised multinational flooring specialist, Pergo, following its appointment as the exclusive distributor in the SADC region of the Belgium-based company's laminates, engineered wood floors, vinyl planks and tiles.
Although Pergo's state-of-the-art products are highly regarded in South African interior design and architectural circles, availability has until now been a major problem.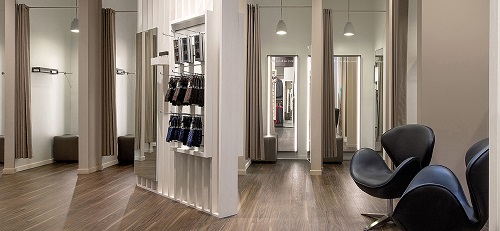 Examples of Pergo products that have installed.
"Pergo has always been a brand that has been recognised and valued highly in South Africa but, until now, distribution has been an issue," said Dr Mehran Zarrebini, CEO of Van Dyck. "Now that it has become known that we are the distributors, architects are specifying the product again and we have had a lot of enquiries ahead of our official launch in October."
Pergo products have already been specified for use in the refurbishment of all VW showrooms across the SADC region.
"Joining forces with Pergo is a real coup for us," Zarrebini said. "This is the start of an exciting new synergy between two companies which have a longstanding and solid track record and a fervent interest in bringing quality products to customers backed by quick and reliable delivery."
Pergo was established in Belgium in 1977 and has evolved into one of the world's most respected flooring brands. It is not only one of the oldest producers of laminate flooring in the world but was the first laminate manufacturer to patent ground-breaking click joint technology.
"Van Dyck is the oldest flooring manufacturer in South Africa with a proud history and a reputation for quality and innovation," Zarrebini said. "Adding the Pergo range to our already extensive portfolio will enable us to provide an even greater variety of flooring solutions to the top end of the South African market."
Zarrebini said that Pergo's decision to appoint Van Dyck as the distributor in South and Southern Africa had hinged on the company's strong national distribution system, good service and the fact that Van Dyck has existing strong ties with other Belgian floor coverings companies. Pergo also wanted to work with an established brand in the market with a good track record.
Zarrebini said that, although van Dyck had traditionally been associated with carpets, it had been involved with luxury vinyl planks (LVPs) for some time, although on a smaller scale.
He added that, in general, hard floor coverings had proved extremely popular in both the local residential and light commercial markets. Pergo offered premier products that were particularly suited for medium to heavy commercial use.
Pergo designs are inspired by the natural feel of wood, slate and rough concrete. They have an authentic feel supported by a unique bevel technology that helps to define the edges of each collection. The floors are easy to install, maintain and are durable. Their fully sealed surface means that dirt cannot penetrate the floor and stains can be cleaned using nothing but water.
"Aside from the acknowledged superior quality of Pergo products, they have delivery advantages compared with laminated flooring products from other countries such as China," Zarrebini said.
"We are aware that delivery from China can take up to ten weeks, whereas from Europe we can get this in more than halve that time. Pergo keeps most of their products stocked in their warehouse in Belgium, where Chinese manufacturers work on a make to order basis and don't keep any stock which creates longer lead times.
Pergo will train Van Dyck employees and the brand will have a dedicated sales team in South Africa.
All Pergo products are currently available from Van Dyck. The company will announce shortly which products will be stocked in South Africa and which will be available on order from Belgium.
"Van Dyck is now the only local flooring manufacturer to offer a comprehensive range of flooring solutions (carpets, artificial grass, underlays, luxury vinyl flooring, rubber flooring , wall coverings and laminates), making us a convenient, reliable, one-stop supplier," Zarrebini said.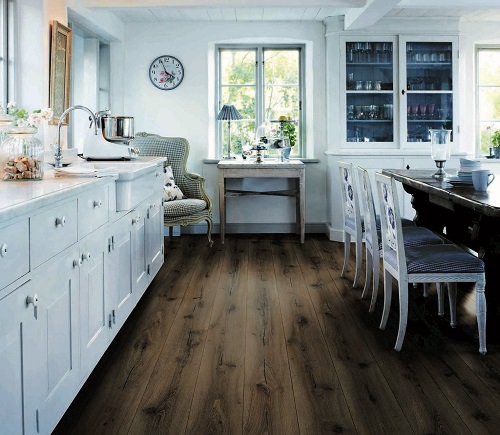 Examples of Pergo products that have installed.
Prepared and distributed on behalf of PFE International (Pty) Ltd
For more information contact Dr. Mehran Zarrebini on 031 913 3800