Political Update - Western Cape Best Performer in Land Reform
Democratic Alliance Western Cape Provincial Parliament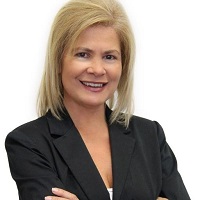 Press release by, Beverley Schäfer MPP
DA Western Cape Spokesperson on Economic Opportunities, Tourism and Agriculture
Western Cape Best Performer in Land Reform
The Western Cape is the leading Province when it comes to land restitution and the settling of land claims in South Africa.
Land restitution figures recently released by the Commission on the Restitution of Land Rights (CRLR's) in their annual report, shows that the Western Cape has the country's highest number of settled land claims, in total, 194 claims to the value of R1.5 billion, as reported by Marianne Thamm in today's Daily Maverick. Although these claims sit mainly in urban areas, the DA takes land restitution across the Western Cape very seriously.
The Western Cape is committed to achieving a 70% success rate in land reform over the next five years. Land Reform specifically in the agricultural sector is necessary to redress the injustices of the past, while at the same time ensuring that food production does not become a risk. That is why we support land reform processes in a way that will ensure opportunities for all. The Western Cape has therefore increased its budget to our implementation agency, Casidra (Cape Agency for Sustainable Integrated Development in Rural Areas) by almost 44% in order to speed up land reform across the agricultural sector.
The DA's success with Land Reform is in stark contrast to the ANC's performance in other Provinces. The national government's failure rate of land reform projects is currently standing at 92%. Although land reform is a highly complex process, the ANC has failed dismally after 21 years in power. Through effective government, the Western Cape has shown it is possible by processing a record amount of Land Claims. And through innovative solutions like the share equity schemes, we are certain that we will be able to reach the desired success rate of 70%.
Land Restitution is an essential component to redress the injustices of the past. That is why it is so important for the Western Cape's efforts in settling claims to the value of R1.5 billion for 194 claims to be acknowledged. Thousands of South Africans in other parts of the country deserve to see similar results. Sound governance and a commitment to speed up land restitution is a focus of the DA led Western Cape.
Courtesty: Democratic Alliance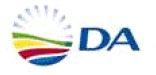 Media enquiries:
Beverley Schäfer MPP
DA Western Cape Spokesperson on Economic Development, Tourism & Agriculture
Contact: 0835983676