KZN Property Update - What lies ahead in 2015?
MYLES WAKEFIELD, CEO WAKEFIELDS REAL ESTATE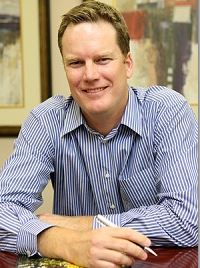 There are so many positive infrastructure plans and visionary concepts on the drawing board for Kwazulu-Natal, and Myles Wakefield is convinced that when core projects such as the port, the rapid transport system, inner city and beachfront rejuvenation to name a few, become the promised reality, the Durban economy – of course including property – can only go one way. Up. "Long term, I'm very, very bullish about Durban," he says. "We need the KZN economy to grow faster, and when these projects come to fruition, we're going to see that happen."
How would you describe the property market in KZN as we head into 2015?
Generally, stock levels are low, and interestingly, the bands of those stock levels is increasing – it used to be a shortage in the lower to middle segments of the market, now it's creeping up to include higher prices, most probably as a result of low interest rates.
It's playing itself out as a visible return of confidence to the marketplace. The banks are lending more money, prices are rising again, more in the last two years than in the last five, on the back of low stock levels.
Which areas are most in demand, and are there some unexpected areas showing growth?
Areas close to amenities which people need, will be most in demand. And that won't be the same for everybody – schools, hospitals, work, security. People do not want to travel for hours, so they'll seek out homes close to their daily commutes.
Stands to reason, that if stock levels are low in an area, that's an area where demand is high. And vice versa. Low stock levels, high demand, means prices will escalate more there.
Affordability is key, and there are large numbers of people in the middle to lower end of the market, looking for homes. Areas like Durban's inner city and the beachfront are experiencing a surge in demand, so there's the inevitable shortage of stock there.
Prices at the Point Waterfront are obviously at the higher end, but with renewed energy behind the entire project, interest is once again, on the rise.
Are the banks easing up on lending?
It appears that way. It seems that from 2008 when they had very stringent lending conditions, they've slowly but surely relaxed as the market has improved. While they're nowhere near where they were in the boom years, they've certainly loosened the purse strings. Having said that, there's still a massive decline rate of bonds, and the banks are certainly most comfortable with deposits and salaried applicants rather than self employed. There's no doubt that the banks' easing up, has fuelled the market. They're the oil for this engine to run - without them, it becomes very difficult for the property market to flow.
Does KZN have an active rental market, and if it does, is this an attractive sector for investors?
Yes, there's a demand, and throughout KZN, we have very little stock – it gets snapped up in days.
There's certainly room here for investors, but my advice is always, when you make that investment in property, don't focus on the capital growth, but rather on the achievable rental. Capital growth is always the wild card, but if you view property as the long-term investment it is, no matter what happens to the market in the interim, that property will undoubtedly increase in value in 10 years.
To my mind, a great investment is one where you're charging your tenant R100 a month right now, and next year, instead of it going up by 6 percent which is inflation, you're able to get 7 or 8 percent. Your rental income must be higher than your bond repayment.
Also, you can't afford to have your investment property untenanted for a few months a year. Any increases you may have made, will be decimated by that.
But while we're experiencing low stock levels, if you've invested in an area where demand is high, there's a decent chance you're not going to suffer the vacancies, and you'll achieve good rental escalations year on year. Concern yourself with the cash flow now, don't worry about the capital growth – it'll come.
Any predictions for homeowners?
We do expect a slight increase in interest rates this year (2015), and as a result, the price growth we saw last year (2014) might be a little slower. We are not expecting interest rates to go up massively - that would be a minority view – nor are we expecting them to come down. We're expecting the rate increase to be along the lines of 2014 – about one percent over the course of the year. That's the concensus view.
There are, of course, best and worst case scenarios proposed by those at the far left and right of the spectrum. On the upside, we're watching the international oil price (dollars) coming down fast. The question is, is that going to feed through to our inflation numbers and result in lower interest rates? Of course if that happens, it would be great news.
At the tougher end of the scale, there has been concern voiced that if interest rates in America rise faster than anticipated, resulting in us having to increase our interest rates quicker and higher than planned, then that would certainly slow down those numbers we're suggesting as the concensus view.
But they are extreme views, and the most likely scenario is that we're heading for a year similar to 2014, with a marginal, manageable interest rate hike. We're also heading for a year when the massive projects on the drawing board for Kwazulu-Natal will creep closer to fruition, and that's very likely to breathe fresh life into our economy and build on the increased confidence experienced in 2014.
This release has been issued on behalf of Wakefields Real Estate, the KwaZulu-Natal property specialists
For more information, please contact:
Wakefields Real Estate:
Myles Wakefield CEO
www.wakefields.co.za
031 266 4200
Anne Schauffer Communications
Anne Schauffer: 082 553 9389
About Wakefields Real Estate
Wakefields Real Estate is a professional and reliable family-owned residential property company spanning 75 years, and offering four generations of experience and expertise.