Deposit Guarantee - Trusted Protecion for you South African Property Assets
Have you ever felt the need for greater protection against rental losses at the termination of a lease, but had to accept that few of today's tenants can afford a damage deposit of more than 1.5 times the monthly rent?
Well, no more. PayProp brings you PayProp DepositGuarantee, comprehensive insurance for landlords at an affordable cost for tenants.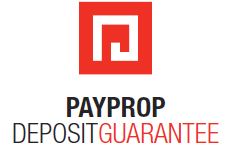 For example, on a property let for 12 months at R6 000 per month, PayProp DepositGuarantee offers you protection of up to R15 000, but will cost your tenant only R3 100. For the same protection under the damage deposit arrangement, your tenant has to pay R15 000 upfront!
By making landlord protection more affordable for tenants and leveraging insurance principles, PayProp DepositGuarantee can cover landlords for up to 2.5 times the monthly rent. Why settle for less cover than 2.5 times the monthly rent?
NO CONTEST
HERE'S WHY THE DEPOSITGUARANTEE IS SIMPLY THE BEST:
It provides ample cover for damage, outstanding rent, utility and legal costs – landlords are covered for losses of up to 2.5 times the monthly rent (subject to a maximum of R50 000) – except for claims for unpaid rent, which are limited to 1 month's rent.
Instead of a damage deposit, tenants pay the landlord's premiums, amounting to 35% of the monthly rent upfront and 1.25% of the monthly rental from month 2. Landlords receive protection for the duration of the lease. In addition, tenants pay a once-off administration fee of R175. The numbers include VAT. (The percentages are slightly higher for monthly rentals below R4 000 due to minimum premium amounts.)
Tenants have more control over their money – money that would otherwise be locked in as damage collateral.
DepositGuarantee rewards good tenancy – if tenants owe nothing when the lease expires, they will receive a good tenant certificate as well as a no-claim bonus of 40% of all premiums paid (excluding VAT).
SAFE AS HOUSES
PayProp DepositGuarantee is underwritten by RMB Structured Insurance Limited, so your security is as assured as cash in the bank. Advice and intermediary services relating to the policy are provided by PayProp's sister company, PayProp Capital, an authorised financial services provider.
Getting DepositGuarantee is as quick and easy as getting paid out under it, thanks to simple administrative procedures similar to those under the damage deposit arrangement. We know how crucial it is to get paid out immediately if you are to get the property ship-shape for the next tenant!
"LANDLORDS ARE COVERED FOR LOSSES OF UP TO 2.5 TIMES THE MONTHLY RENT"
TRUSTED
A brochure is available with more information about PayProp DepositGuarantee and how to get it. To find out more, speak to your PPI Property Consultant or email us on 031 566 4605 or via email to: [email protected]

Payprop Capital (Pty) Ltd, a division of GivenGain International Limited Reg. No. 2011/006687/07 An authorised financial services provider FSP 43441

Underwritten by RMB Structured Insurance Limited an authorised financial services provider - FSP number 1027