Green Building - eThekwini Municipality leads the way with sustainable buildings
The eThekwini municipality leads by example when it comes to state-of-the-art green building as demonstrated by the eThekwini Water and Sanitation (EWS) Customer Service centre in KE Masinga Avenue, developed by the City Architects.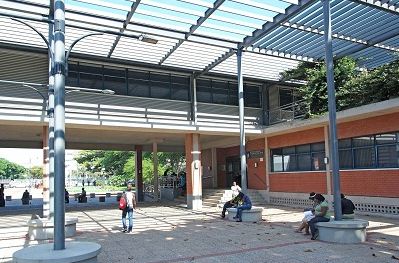 For this reason, Corobrik, which sees design innovation and green construction as long-term priorities, was proud to have played a part in this project, said Dirk Meyer, managing director of South Africa's largest clay brick manufacturer.
He said that Corobrik's low embodied energy clay bricks – in this case 40 000 Firelight Satin and 1 500 Firelight Plinth Stretcher special shapes used as facings plus 70 000 Plaster Brick NFP as the backing brick – complemented both the overall design and specific features of the building.
"Clay brick is extremely versatile and compatible with complementary green building methods and design fundamentals. Importantly clay brick has mineral properties recognized for meeting all necessary requirements for healthy living providing noise insulation and no release of toxic gases. Additionally, clay brick's natural propensity to manage the sun's energy and support superior indoor thermal comfort conditions means that clay brick structures are typically cooler in summer and warmer in winter," he said.
Longer periods of thermal comfort associated with clay brick buildings' minimize heating and cooling energy usage; clay bricks are also re-usable and recyclable and through their durability and low maintenance qualities help mitigate future carbon debt over a building's life-cycle.
City Architects' Rob Johnson said the project brief was both specific and stringent. Not only was the customer service centre intended to provide customers with better facilities and waiting areas but to illustrate what a carefully thought through "green" building could achieve in a high density urban environment.
He said that EWS had identified the site diagonally opposite its main building as ideal not only because it facilitated pedestrian flow but also formed part of the municipality's greening programme between the Centrum site and the Station.
The centre now comprises a ground floor occupied by the customer service facility which leads on to a covered piazza, radio dispatch and offices on first floor and a planted roof terrace that provides outdoor relief for the 24/7 radio dispatch staff. Green features include a UD (urine diversion) system using phosphates derived from urine from waterless urinals for processing into fertilizer and tanks that collect groundwater, rainwater from the roof and condensate from the air conditioning units for flushing toilets and irrigating plants.
He said that ground floor construction method was conventional column and beam with PT slabs over the basement and public service facilities space. Non load-bearing brickwork encloses space on this level. To minimize the load on the columns, and then to the piles, the first floor is a lightweight structure consisting of corrugated sheeting externally, insulation, and drywall cladding internally. Steel portals span without further support between the external walls, affording uninterrupted office space.
To promote energy efficiency, a green canopy over the piazza pergola structure provides shade and reduces heat load at office windows, lowering power demand for mechanical cooling and making it possible to install large areas of glazing to provide lighting largely by natural means. The air conditioning system automatically shuts down in sections when demand drops.
A selection of photographs and plans are available from Shirley Williams if required. Contact Shirley on 083 303 1663 or [email protected]
Prepared for Corobrik (Pty) Ltd


For more information contact:
Architect: Rob Johnson on 031 201 3538
Corobrik: Peter Kidger on 031 560 3233
Distributed by Shirley Williams Communications.