Development Land - Cornubia Industrial and Business Estate 80% Sold
INVESTORS seeking opportunities within the multi-billion-rand Cornubia Industrial and Business Estate have only a handful of sites available for maximising their potential in the booming commercial property sector as only 20% of the original 70 hectares of serviced development land remains on the market.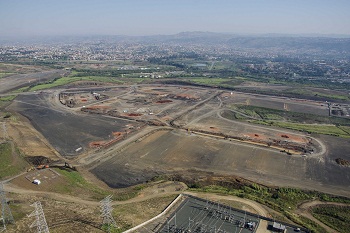 This comes as increasing confidence in the KwaZulu-Natal economy has created a dire shortage of prime industrial land, particularly along the northern corridor as Durban experiences dramatic growth towards Umhlanga and Ballito. An initial 52 hectares within Cornubia Industrial and Business Estate has been sold within a year of launch.
Tongaat Hulett's development manager of Cornubia, Mtura Matshini, says Cornubia Industrial and Business Estate offers investors serviced sites with the bulk infrastructure already developed. The estate has easy access to key transport routes in a zone with close proximity to the King Shaka International Airport and Dube Trade Port to the north and the Durban harbour to the south.
The land, under sugar cane only two years ago, is a showcase for the results that can be achieved when the public and private sectors collaborate towards a common goal. The developer Tongaat Hulett has worked tirelessly to ensure the Cornubia Industrial and Business Estate delivers on the anticipated 7000 sustainable jobs over a five to seven-year period.
Currently on the market are two sites with a combined size of thirteen hectares with the balance of available land made up of individual pockets of roughly 4000m2 each. The estate is zoned for clean industrial use including warehousing and logistics, services, offices and retail businesses.
Matshini says there are currently several buildings under construction with expectations for on-site construction to gear up from early 2014. The first tranche of industrial sites was transferred in March 2013 and anticipation is that the inaugural factory will be operational by the end of this year.
The bulk of purchasers have included large local developers, listed property funds and end-users, one of which is JSE-listed African Oxygen Limited (Afrox) that is investing more than R500 million. A sub-Saharan African market leader in gases and welding products, Afrox said when the project was unveiled that this would be the largest one it had undertaken in South Africa. The facility, expected to open next year, will accommodate the company's existing industrial and medical gas filling operations currently located at Maydon Wharf and two other operations situated in Pinetown and Seaview.
Matshini says access to Cornubia Industrial and Business Estate is currently off the MR79 near Ottawa until such time as the upgrade and widening of the MR458 and the construction of the road-over-rail and wetland bridge are completed.
"Cornubia Industrial and Business Estate is clearly booming and investors who do not grasp the last opportunities to acquire land in this premier estate will lose out. Those investors who have already secured their properties recognise both that Cornubia is a forerunner of the future of integrated urban development and that the dynamics of supply and demand will see the value of these properties escalate in the next decade," he says.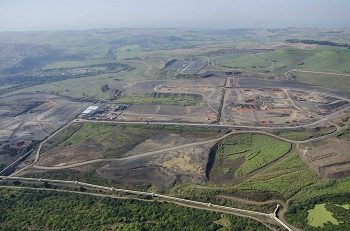 An aerial photograph of Cornubia Industrial and Business Estate
Distributed by Shirley Williams Communications.
For more information contact Shirley on 083 303 1663 or [email protected]