SA Mortgages - Need bond finance? … Let's bond together!
Whilst property-hunting, it is worthwhile to approach a bond originator to find out what bond amount (and deposit) you are able to afford. It is important to do your sums upfront as currently the major lenders are offering various maximum loans. This is based on a number of reasons namely, purchase price bracket, type of purchase (residential, vacant land, building etc.), employed / self-employed, affordability etc.
As a bond originator we can advise on the best way forward, submit completed bond applications on behalf of our purchasers to the various home loan department's, negotiate the best package with the major lenders and with our expert knowledge and skills in this industry we can help to save you time, costs and hassle and our services are free.
Whether purchasing an existing property or vacant land, doing renovations or building your dream home we can help you and bond together!
Three facts:
Currently clients who purchase vacant land can expect a maximum bond up to 60% (purchasers require a 40% deposit) – Nedbank currently do not bond vacant land only.
On a R1,000,000 bond over a normal 20 year loan term using the prime rate of currently 9%, the bond repayment will be approximately R9,000 per month.
To qualify for a R1,000,000 bond a gross joint income of approximately R30,000 per month is required (provided there is enough income after your current expenses to pay the monthly bond repayment)
Our additional financial services include bridging finance, bond protection cover and building protection cover.
Because property illustrated offers a small and personalised service we are hands-on and passionate about obtaining the best overall package for you and your property investment.
Working with authorised financial services providers and dealing with the major banks in South Africa.
Courtesy: Zaricke Muir from Property Illustrated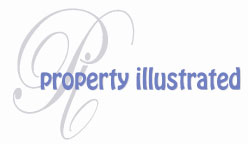 To discuss further contact Zaricke Muir
Email: [email protected]
Mobile: +27 79 369 3613