Legal Review - Sellers must keep in full touch with the transfer process
Mistakes and delays are timeconsuming and expensive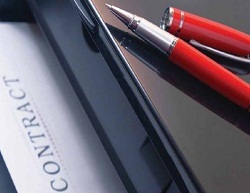 Another High Court case has shown again that, although a property seller appoints a conveyancing attorney to handle the legal and accounting aspects of his deal, he must continue to take full responsibility for the situation - and to check all the details. The seller omitted to tell the transfer authority, i.e. the conveyancer, that he had two bonds on the property. As a result, only one bond was terminated when the deal was put through.
The seller then sued the transfer authority for money 'lost' in paying further interest on the uncancelled bond and for the delays and extra costs resulting from the municipality being unable to issue a Rates Clearance Certificate. (These delays were lengthened due to a dispute between the seller and the municipality on the amount owed.)
It was not clear why the bank, which had issued both bonds, had not picked up the fact that only one bond was being cancelled. This appeared to be due to a fault in their system because one bond could presumably not cover the entire amount owed. The fact that only one bond had been dealt with became apparent to them only after the delay on the Rates Clearance Certificate revealed the true figures.
The lesson to be learned from this case is that the seller and his estate agent have to keep closely in touch with the total process. It is understandable that most of us, having great faith in the legal profession, are inclined to leave these matters to the attorney - but mistakes and delays are time-consuming and expensive. In the case under question, the court ruled in favour of the attorney and the bank, pointing out that they could not be held responsible for the fact that they had not been told about the second bond and that this would normally be an important part of any client's instructions to his attorney.
Source: Moneyweb
Courtesy: The EAAB - Estate Agency Affairs Board


"Redressing the Past, Building the Future and Guiding the Real Estate Business towards Professionalism"