Property Management - Questions to ask when buying into a sectional title scheme
The quality of a scheme is almost invariably linked very closely to the quality of its management.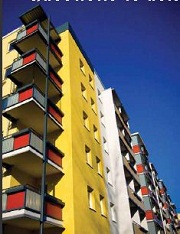 Those contemplating a purchase in a sectional title scheme often do not take sufficient trouble to investigate just how efficiently, or inefficiently - the scheme's management is operating. However the quality of the scheme is almost invariably linked very closely to the quality of its management.
Typical members of the public when buying into a sectional title scheme are inclined to be rather too trusting on these matters. That is, however, not the case with the banks. Before they award a bond to a buyer in a sectional title scheme they will ask three main sets of questions - and it is exactly these same questions which buyers themselves should be investigating before taking a decision to purchase a property. If banks are not satisfied that certain requirements are not being met they will be reluctant to grant bonds on these properties in certain schemes, and this will then directly influence an owner's chances of selling their property in the future.
The first set of questions to be asked would be – Are the budgets being drawn up appropriately? Are the levies realistic, i.e. are they sufficient to cover all the body corporate's expenses, including regular maintenance and is there a reserve fund to which the levies contribute? In short, does the scheme have a positive cash flow, are all creditors being remunerated on a regular basis, are security measures in place and is maintenance attended to on a regular basis? The banks will look at the levies of the last few years and if there is no evidence of regular annual increases they will be concerned because it is now an accepted fact that good schemes are forced to raise their levies year-on-year and to make provision by means of a reserve fund for unexpected levy arrears and for those occasional major special projects such as the replacement of lifts or the upgrade of security systems or roofing, which can all prove to be very costly.
The second set of questions will pertain to whether there is good governance by trustees and the scheme is complying with the conditions as set out in the Sectional Title Act. Are annual general meetings held regularly and on schedule and are minutes being kept? Are the financials correctly audited and signed off by the trustees? Is the insurance policy up to date and is the cover comprehensive? It may surprise members of the public, and more especially those of efficiently running sectional title schemes, to know that some schemes simply neglect to hold annual general meetings, sometimes for a few years in succession."
The third set of questions, and perhaps the most important will relate to levy payments: Are these being collected efficiently? And - what percentage of members, if any, are in arrears on their payments and, if so, how seriously? Prospective buyers should always ask whether there are any special levies scheduled to be raised in the near future because, once they take transfer of a property, they will be liable for their portion calculated according to participation quota. If non-payment of levies has become a bad habit in any scheme, the question then has to be asked is, Is sufficiently strong corrective action being taken to put matters right? No scheme can run efficiently without the regular contribution of levies by every owner.
It is the trustees' duty on being asked to answer any questions and to supply any member of the scheme with a full set of the accounts and minutes of the latest annual general meeting and any other documentation requested. Buyers entering into a scheme for the first time should, therefore, approach the trustees or managing agent for the information they require and satisfy themselves that all these conditions are being met.
Source: Moneyweb
Courtesy: The EAAB - Estate Agency Affairs Board

"Redressing the Past, Building the Future and Guiding the Real Estate Business towards Professionalism"