First ever Photographic Warehouse for Durban!
First ever Photographic Warehouse for Durban!
Max Fowles and Associates are proud to announce the introduction of Durban's first ever photographic and video warehouse."FotoMax", FotoMax was established by Durban based entrepreneur Max Fowles with his son Wayne and his daughter Tracy. FotoMax is a renowned name for the past 10 years in Durban for high end photographic equipment and printing for the professional and semi-professional photographer. This new one stop photographic and video warehouse now brings professional quality and service to the public with competitive prices and greater choice for the customers.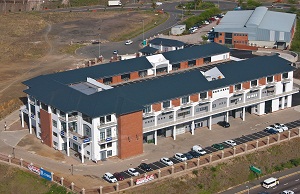 The retail warehouse is set to open its doors to the public on the 1 August 2011. The site that has been chosen is next to Durban's new Ethekweni Heart Hospital in Riverhorse Valley. With high visibility and ease of access to the N2 freeway this site was specifically chosen for its central and convenient location.
The photographic warehouse will cater to everyone from professionals to amateur photographers, with expert advice from the best in the industry. The store is set to boast all the major brands such as Cannon, Nikon, Manfrotto, LowePro, Elenchrom, Bowens, Vanguard, Pelican, Celestron Telescopes, Pentax and Styner Binoculars and Scopes and many more …. Apart from their extensive range of cameras, camera bags, tripods, flashes, filters and lighting equipment the warehouse will also include various value added services such as digital printing (including large format printing onto various mediums ie canvas, wallpaper), an onsite professional photographic studio for demonstrations and hiring, beginner and specialist photography courses, picture framing and school photography.
The building was developed by Dales Bros and built by JT Ross to their development specifications. Situated within the Riverhorse Business precinct this A-Grade development will benefit from being in Durban's number one light industrial park. Dales Bros. Auctioneers will be occupying the lower ground floor with Meccer Computers and FotoMax taking the prime retail sites on the ground floor.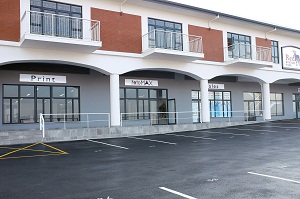 The lease was put together by Bradley Hancock and Yianni Pavlou from Portfolio Property Investments (PPI) who specialise in the sales and leasing of residential, commercial and industrial property in Durban.
For additional information please contact:
Bradley Hancock on 072 019 6192 or via email to [email protected] or visit their website www.portfolio-property.com
Tracy Reeves on 082 495 5103 or via email to [email protected] or visit their website www.fotomax.co.za