SA Property Law - Voetstoots and the Consumer Protection Act
VOETSTOOTS AND THE CONSUMER PROTECTION ACT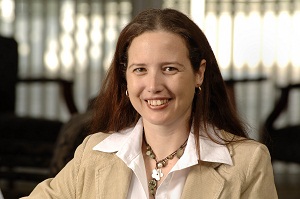 A voetstoots clause is included in most agreements of sale of immovable property which means that the purchaser agrees to accept the property "as is", with all its faults.

Effectively, the clause exempts the seller from liability for all defects in the property both patent and latent. Patent defects are those are clearly visible to the purchaser at the time of sale. Latent defects are not apparent and the seller is not liable for latent defects of which he was unaware at the time of sale. But the voetstoots clause does not exempt the seller from liability if he was aware of the existence of the latent defect and wrongly concealed its existence from the buyer.

With the Consumer Protection Act ("the Act") having come into operation on 1st April this year, the question is whether a voetstoots clause may still be included in agreements of sale of immovable property. This will depend on whether the particular transaction falls within the provisions of the Act.

The Act is applicable to transactions that are concluded in the ordinary course of the supplier's business. For example, a property developer sells properties in the ordinary course of his business and sale agreements entered into by the developer in respect of the properties he has built and is now selling, would accordingly be subject to the Act.
On the other hand, so called "once-off" transactions, such as the sale byan individual of his/her home which is not in the ordinary course of business would not be subject to the Act. Furthermore, if the purchaser is a juristic person (e.g. a company or a trust) whose asset value or annual turnover at the time of the transaction, is equal to or exceeds the threshold value provided for in the Act and set at R2 million at present, then theActwill not apply.
Where property is sold by a developer and the provisions of the Act do apply, the voetstoots clause should not be included in a sale agreement as it will be in conflict with the Act which creates an implied warranty in any transaction under its scope. The warranty provides that the goods sold are reasonably suitable for the purposes for which they are intended and are of good quality, in good working order and free of any defects, whether latent or patent.
If the transactionis one in which an individual is selling his home,the provisions of the Act will not be applicable and the voetstoots clause may still, and should, be included in the agreement of sale.
Distributed on behalf of Garlicke & Bousfield Inc.

For more information contact:
Carla Martin, a Senior Associate in the conveyancing department
Tel: 031 570 5300 or
Email: [email protected]
This article is an original work of copyright and any reproduction of the article in any manner or form should be done so with the consent of the author and with the author acknowledged accordingly.
Distributed by Shirley Williams Communications Telephone 083 303 1663.