Require bond or bridging finance? … Let's bond together
As the "middle man" Property Illustrated assists clients with various types of loans relating to property that is required. We have dealings with the major financial institutions in South Africa and are able to approach them simultaneously, source and negotiate the best package and rate. This means there is no need for clients to approach each financial institution individually to get the best deal, submit paper work and follow up thus saving time, effort, costs and our services are free.
Property Illustrated is able to advise clients on what maximum loans each financial institution is currently offering, which is based on each individual's criteria, the property purchase price category and the type of loan you require etc.
Clients need to know what rate, bank and attorney costs as well as loan repayment to expect. It is vitally important that they know all this information upfront and thereafter the relevant documents are required prior to submitting an electronic loan application.
Our additional financial services include bridging finance, bond protection cover and building protection cover.
Because property illustrated offers a small and personalised service we are hands-on and passionate about obtaining the best overall package for our clients and their property investment.
Get in contact so we can assist you with your property investment …
"Let's bond together"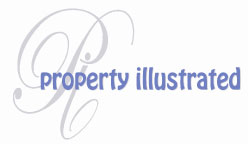 For further information
Contact: Zaricke Muir
E-mail: [email protected]
Cell: 079 369 3613
Fax: 086 558 0876