Property Investments for Entrepreneurs - Business Partners will finance 100% on commercial properties
Many entrepreneurs are confronted with the choice to invest or not, in business properties. The answer can be more complicated than a mere quick calculation of pure affordability.
The property market is still buoyant and many entrepreneurs experienced outstanding growth in property values over the past few years. Small and medium sized enterprises (SMEs) are often not sure of when to consider owning a property. A prudent view is that the SME should go through the start up and growth phase first before entering the property market. It is often a pension build-up for the entrepreneur who invested over the years most of his or her capital in the operating business. When the location of a business is critical for future viability such as for a supermarket or when it is difficult or expensive to move the business, acquiring a property should also be seriously considered.
It is important to consider the value growth potential of the property, location and suitability for the business over the next few years. The buyer must also keep in mind that the operating business will have to absorb possible interest rate increases in the future. A common mistake is the omission of property related costs like property taxes, insurances and maintenance that is the responsibility of the owner. Rent however escalates from year to year while the instalment remains constant in a stable interest rate environment and the owner of the property will have the advantage of growth in value over time.
Financing a commercial property can be demanding on the cash resources of a business. Financial institutions as a rule are prepared to finance only the risk free portion of the purchase price and will usually require a deposit of 30%. For a property of R2m this will mean that the business will have to invest R600 000 from its normal cash flow in the property. This can have a negative influence on the business ability to meet its future obligations and to finance future growth.
Business Partners has tailor-made financing products to finance 100% of the purchase price of commercial properties. The most important consideration is whether the business can afford it and will it be to the advantage of the business. Time has to be spent in ensuring that the entrepreneur is paying the right price and that the documentation is in place.
Contact Business Partners to discuss the financing of your commercial property or other financing requirements for your business or arrange for an appointment in your area.
Courtesy Gerrie van Biljon Executive Director of Business Partners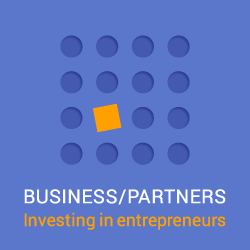 Business Partners can be contacted at:
Tel: ++27 31 2407700
Web: www.businesspartners.co.za
Email: [email protected]