SA Market Insight - Where is the rand headed?
WHERE IS THE RAND HEADED?
The hottest question in the investment industry right now is "where is the rand going to go?" The answer, of course, is not simple.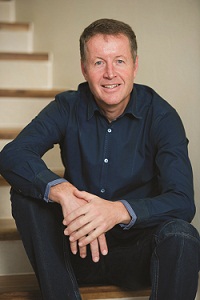 Simon Pearse
There are numerous factors influencing the currency at present, not least the attempts by many countries to weaken their currencies in order to export their way out of recession. With much of the developed world having opted for this path, their currencies, and notably the dollar, have seen value erosion.
Some emerging economies with strong currencies have also hopped onto the bandwagon: they are buying dollars at pace. South Africa, by contrast, has opted not to follow this trajectory. Buying dollars is an expensive route to take, given that the interest earned on dollars is extremely low, particularly relative to our own interest rates. Finance Minister Pravin Gordhan has made some concession, though, as part of this year's balance of payments surplus will be used to purchase additional reserves.
A further measure that some emerging markets have put in place is that of a Tobin tax – a tax on foreign capital inflows – in an attempt to discourage the inflows. South Africa is not really in a position to discourage inflows on the financial account of the balance of payments as we have to finance the current account deficit and, for now, Gordhan has poured cold water on this suggestion.
If all countries are simultaneously attempting to weaken their currency, it becomes a race to the bottom. Currency wars could lead to trade wars and in the end, no-one benefits.
It is even debatable as to whether South Africa should target a weaker rand. If we want to develop our infrastructure cheaply, we really want a strong rand to keep the cost of imported machinery and equipment down. Expanding our infrastructure is critical to ease the existing economic bottlenecks and create productive capacity for future growth.
The impact of insufficient power-generating ability is well known by most South Africans. We have a similar lack of capacity in water provision, transport networks, harbours and other infrastructure. It is essential to resolve these shortages in order to prepare the economy for future growth.
Long term currency movements tend to be driven by the underlying inflation rate differentials. Even though South Africa's inflation is in low territory and seemingly contained at present, we believe that this is unsustainable. Inflationary pressures are mounting from considerably higher labour costs, increased utility costs (notably electricity and water), and higher fuel costs (which filters through to most goods), as well as structural inefficiencies.
Transport accounts for 18.8% of the consumer price index. Transport inflation is currently a mere 1.1% and this is unsustainable, given the anticipated rising oil price combined with the galloping demand for oil emanating from China.
The rand is at the mercy of strong foreign flows and it is therefore difficult, if not impossible, to predict short term movements in the currency. It is however, reasonable to assume that, in the long term, the trend will be weak relative to our major trading currencies.
"I don't believe that anyone can consistently predict near term moves in the rand," concludes Pearse, "but there is a long-term desire on the part of most elements of the South African economy to weaken the rand."
This release has been issued on behalf of Marriott Asset Management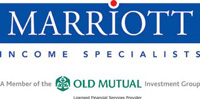 For more information contact:
Marriott Asset Management:
Bronwen Barclay, Head of Marketing & Distribution on telephone:
031 765 0736 or 083 797 9979
Shirley Williams Communications
Shirley Williams 031 564 7700 or 083 303 1663
Gillian Findlay 082 330 1477
About Marriott Asset Management
Marriott: Income Focused Investing is a differentiated asset management house that offers niche products, predominantly for the retired investor. The tag-line "Income Focused Investing" evolved as a result of the investment philosophy underpinning Marriott Asset Management.
Marriott Asset Management began as Russell & Marriott in Durban in 1862, making it one of the oldest financial services businesses in the country. The company currently has over R8-billion in assets under management, and offers a number of investment products including local and international collective investment schemes. Marriott Asset Management was acquired by Old Mutual in 2005 and now forms part of the Old Mutual Investment Group SA as an independent boutique.