Mortgage Advice – Let's Bond Together
LETS BOND TOGETHER
"Let's bond together" … Purchasing land or a property is a great investment and it is important that you have an understanding of the South African bond market and how the home loan industry works.
For instance, the words "bond", "home loan" and "mortgage" are used interchangeably in the market to describe a process by which your home is pledged as security or collateral in return for the finance to pay for it.
The four major lenders in South Africa are First National Bank, Absa Bank, Nedbank and Standard Bank. These financial institutions predominantly offer their home loan products through specialized mortgage brokers or bond originators. This enables banks to offer their prospective clients dedicated and accurate bond advice and currently around 80% of all home loan business is conducted through bond origination companies.
5 Great Reasons to use a Bond Originator:
Secure approvals: better chance of approval by submitting to multiple lenders

Get the system to work for you: take advantage of the fact that each bank has different credit criteria, deposit requirements, documentation requirements, interest rates and turn-around times

Expert positioning: prepare, motivate and package the application for the best chance of approval

Best interest rates: banks compete for every loan application ensuring you get the best deal

Simultaneous submission: direct interface to lenders systems allowing simultaneous submission of applications to multiple lenders
How the Bond process works:
Get ready to build your dream home or purchase that land!

Sign the offer to purchase or building contract and contact the bond originator for advice and paperwork requirements

Once all requested paperwork and information is received the bond originator negotiates with various banks on your behalf

The bond originator secures the best deal for the purchaser or land owner building

The bond originator continues to provide advice and assistance throughout the purchasing process and assists with building loan progress payments with the bank
There are many land owners who are currently in the process of building homes on Brettenwood Coastal Estate. Should you require a building loan then kindly contact me to discuss. I have dealings with the four major banks, Boe Private Bank and Rodel Finance should you require bridging finance.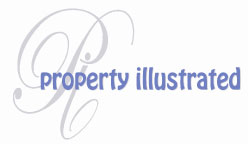 FOR FURTHER INFORMATION
Please contact Zaricke on:
Mobile +27 79 369 3613
Office +27 32 586 0450
Fax +27 86 558 0876
Web-site www.propertyillustrated.co.za
E-mail [email protected]
Working in association with Financial Services Providers