SA Political Comment – Re-visiting the Ladder of Development
JP LANDMAN POLITICAL COMMENT
In May 2004, when FIFA appointed SA as the host of the 2010 Soccer World Cup and again in November 2006 in a road show to BoE clients, we evaluated SA's hosting of the World Cup with reference to the "Ladder of Development" set out by the Japanese strategist Kenichi Ohmae. It is time to evaluate what we said then.
Ohmae's ladder is formed by levels of income, the higher a country's income, the higher up the ladder it finds itself. And the higher a society's income, the more it changes the way it behaves and organises itself. Ohmae illustrates this process of change with reference to transport.
Steps on the ladder
In countries where the per capita income is below $1 500 per year bicycles form the main mode of transport. There is no high level organisation required for that.
Between $1500 and $3 000 motorbikes/scooters become the main source of transport. That requires fuel supply and distribution, workshops and some mechanical skills.
Above $3 000 cars become the main mode of transport. Inevitably congestion follows and so it makes sense to begin the serious construction of modern highways and rail transportation in urban centres. (SA has the highways but not too much quality rail transport). Because there are what Ohmae calls "radiating connections" between the car industry and industries like steel, chemicals, batteries, and tyres, cars give rise to much more than just the car industry. We are talking broader industrialisation.
It follows that at this level of industrial activity infrastructure like drinking water, electric power, communications, finance and banking become important and society develops them.
At $5 000 the demand for quality motorcars takes off, implying more electronics and higher levels of technology. Air transport becomes more common and so more modern airports follow. (Been to OR Tambo, King Shaka or Cape Town International airports lately?) Also making an appearance for the first time is a high-speed railway system. (Gautrain?).
There is a negative: at $5 000 air and water pollution accelerates. (Heard of carbon footprint, mine acid drainage, Hartebeespoort dam's problems?).
Ohmae also observes that at $5 000 the desire for even greater material prosperity overtakes quality of life considerations. Quality of life makes a come back at around $10 000 but in the mean time everybody chases a dollar. (Noticed any excessive bonuses, increases, share options, strikes for more money and general conspicuous consumption lately?).
What governments do at around $5 000 will determine how quickly a country advances to $10 000. For Ohmae the critical issue here is an overwhelming desire to be part of the global economy. It is integration into the world economy that will propel a country towards $10 000. Practical measures that Ohmae feels is important is deregulation of sectors like telecommunication (done), banking (done) and the currency market (partially done). One can probably add electricity to the list where independent power producers are now being allowed into the industry.
Ohmae observes that at $5 000 the symbol of achievement is to host the Olympic Games. It indicates the desire of the host country to be part of the global world. It is about ambition.
What does all this have to do with soccer?
In 2004 and 2006 we took the view that SA's hosting of the World Cup is the equivalent of Ohmae's hosting of the Olympics. It would be the "coming out party" of SA as a $5 000 country. In particular we suggested that hosting the 2010 World Cup will unleash a positive and virtuous cycle for SA consisting of three elements:
• (Ongoing) sound policies
• Infrastructure spend
• Stronger institutions
We concluded: "No guarantees, but slowly the balance between modernity and traditionalism gets tipped towards modernity."
Where are we now?
In 2004 our per capita income was R30 297.
In December 2009 it came to R48 510 per person – or about $6 000 if one uses an exchange rate of R8 to $1. (We should note that the IMF and World Bank use a "purchasing power parity" exchange rate and then SA comes out at a per capita income of around $10 000.)
Of course, the distribution of that income is still very skew, leaving SA with sky high inequality.
Nevertheless, we advanced a few steps up the ladder since winning the right in 2004 to host the World Cup.
The policies in place in 2004 are still there. They survived both the Mbeki/Zuma change of government and the global economic crisis.
As for infrastructure, in 2004 the public sector spent about 4,5% of GDP on investment, in 2010 it will be 9,5%. The Rand numbers are simply enormous. In 2006 the rolling three year budget for capex by the state came to R410 billion. In 2010 the three year number came to R845 billion. (A higher percentage of a bigger GDP accelerates the numbers considerably.)
As for institutions, it is clear that economic institutions are as strong and some even stronger than they were in 2004. The Competition authorities are flexing their muscles, helping to force a more open economy. The Reserve Bank has weathered significant pressures and is getting stronger.
Well done
The World Cup has helped to propel SA past the $5 000 per capita income mark. It has consolidated many of the gains since 1994. The country is more modern than six years ago, has better infrastructure, is investing more and enjoys more social cohesion – it has moved up the Ladder of Development. None of this is just going to disappear.
Naturally, the current feel-good factor will not last. Apart from the real problems of unemployment, poverty and capacity of the state there are also a few specific problem areas that we must navigate.
Possible hiccups
Three issues stand out for me.
An institution that is critical for both economic growth and social progress is property rights.
1. A Green Paper on land reform will be released a week or so after the World Cup. It will probably contain damaging proposals on property rights. These are only proposals and they will be hotly debated. Suffice to say this issue would have to be managed very carefully.
2. That touches to the bigger issue of appropriate policies. Does the SA body politic have the ambition to up growth to 5% or 6%? Current policies will probably not give us much more than 3% and moving beyond that will require a strong political will to pursue growth focused policies. In this regard the meeting of the ANC General Council in September will be an important pointer.
3. Lastly, there is the real driver of growth and social modernisation – investment. Overall investment in the country, public and private sectors combined, came to 16% in 2004 and to 22% in 2009. Government's goal is to achieve investment equal to 25% of GDP. As the private sector recovers from the 2009 recession that number should become achievable, but of course the global environment is critical.
So What?
The World Cup is neither a new beginning nor the end of problems. It is rather a marker that illustrated our ambition, and now that it is a success, our potential to reach $10 000. Progress will be more pedestrian than in the run up to the World Cup because the global environment is so much more stringent. But it was another step in the long climb up the Ladder of Development.
Courtesy: BoE Private Clients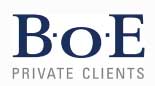 For further information please contact:
Christina Botha
BoE Private Clients
Tel: +27 (31) 2039559
Mobile: +27 (82) 4585955
Email: [email protected]