UK Property - An ageing population presents an opportunity for developers
According to Knight Frank's 'Retirement Housing Report' 2010, retired people form the country's fastest growing demographic group.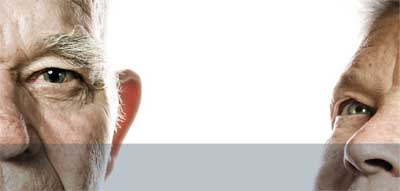 Liam Bailey, head of residential research, Knight Frank, commented: "An explosion of grey hair has significant implications for the future of retirement housing and the wider residential market. Older households will represent half of all household growth between now and 2026 and it is important that the development, construction and care industries recognise this opportunity.
"Thinking and practice in the UK retirement sector has long lagged behind innovation in Australia, Scandinavia, the US and New Zealand. Retirement villages have been popular for decades in these countries. However in the UK, there are still relatively few implying there are strong prospects for growth as the concept becomes better understood."
"The growth in popularity of retirement villages stems, fairly obviously, from our increasingly ageing population and the growing assets its holds, but also from a growing tendency for older people to place a positive emphasis on the need for security, socialising opportunities and convenience. The need to release equity through a downsizing move may also impel a greater shift towards specialised retirement housing."
In the UK, the majority of the over-65s (89%) live in 'mainstream housing'. Just 6% (that is some 500,000 households) live in specialist retirement housing and 5% (some 400,000 units) live in institutions for example residential care or nursing care accommodation.
Bailey said: "Most people who retire do so as owner occupiers in mainstream housing. Recent studies have confirmed that the decision to move to retirement housing is almost always due to bereavement, frailty or the desire for close proximity to relations. A general definition of retirement housing would refer to purpose-built or converted accommodation for sale or rent to old people with a range of housing and care, social or recreational services provided. There are many options, but there is a real opportunity for purpose-built retirement housing, especially the retirement village concept, as long as developers get it right and account for modern day requirements.
"People aged over 60 are living longer, healthier and more active lives, and this will have a dramatic impact on the housing requirements for this age group.
"Space demands are changing. Design must acknowledge that the social habits of older people now reflect those of the wider population in that their social networks are spread across the country – with the consequent need to accommodate visitors.
"Also a growing proportion aged over 60 still work; many will be engaged in part-time consultancy based at home and therefore require extra space for their work / hobbies." The retirement age is to be raised to 66 in 2020 (eventually 68 in 2045) to reflect modern life expectancy (if Conservatives come into power they are saying this will happen from 2016, at least for men).
So what makes a good retirement village?
Emma Cleugh, head of institutional consultancy, Knight Frank, who is involved in the valuation, acquisition and sale of development sites suitable for retirement housing developers, commented: "A good retirement village will typically allow residents to do as much or as little as they choose and receive whatever level of care they wish. Residents have their own 'front door', and can cook for themselves or use the on site village's restaurant. Fitness, library, entertainment and social facilities are often provided. Care services generally offer nurses on call, so there is someone there to 'keep an eye' on the residents, and provide further care in the home as required. Structural maintenance and repairs are the responsibility of the village owner and residents are thus relieved of this burden.
"The evidence from the US and Australia is that retirement villages can offer benefits to society as a whole because residents release under-occupied properties for sale and this creates a small but useful stream of family homes. Retirement villages also create employment, and support viability of local services. Their regeneration potential is rather overlooked in the UK, but well recognised in the US, where they are seen as contributing to the reversal of long-term economic decline and adding to an area's cultural life. However, few major regeneration areas here have specifically planned for them.
"One problem retirement villages face is the lack of wide public knowledge of their existence or a real understanding of the wide range of benefits (including social and health related) that stem from living in a vibrant retirement village with lots going on at the site, as opposed to say simply sheltered housing or an age restricted development with limited on site facilities. Once 'word is out' and the market is properly informed, they certainly should have a huge receptive potential audience and market given demographic trends based on the strength of demand for existing schemes that exist combined with the vast amount of equity tied up in housing held by the older generation.
"People typically leave a move to a care home as late as possible – with the average age of such a move being 75. This late move could relate to the fact that such homes can at present be seen as a 'necessarily evil' of ageing rather than as desirable places in which to live in their own right. But retirement villages, with their high quality construction, services and range of facilities, could attract those in slightly younger age groups to make the move in anticipation of needing care, rather than when the need suddenly arises which can be a major wrench. "
Jon Gooding the Chief Executive of Retirement Villages Ltd, the largest UK owner and operator of retirement villages, says that the most frequent comment made by residents is: "I should have made the move 10 years earlier". He sees the challenge for the sector to be to increase awareness of this option and to attract the "younger older" to make the shift sooner".
Bailey continued: "Developers also need to consider technology from every perspective. Whilst the current generation of retired people did not grow up with it – today's retiree is likely to be doing their weekly shop on Waitrose.com or working part-time from home but when the need arises they and their families will want to be sure that the infrastructure and technology is there for their safety and security. Important tools include electronic 'call' facilities, gate security, passive health assessment technology. In design terms, the best schemes look as little like an institution and as much like a private home as possible. The usual check list applies – maximum use of light, sensible organisation of space, cupboard and power points at sensible heights etc and externally attractive use of water and greenery. It is only under the surface that these developments are increasingly bristling with gadgets and technology."
According to Nick Sanderson, chief executive of Audley and chair of the Association of Retirement Village Operators: "Over-65s are estimated to spend 80% of their time in the home (90% for over-85s) and therefore well-designed surroundings are important. Retirement village residents expect to benefit from the social experience, physical environment and good quality of life. Good call, alarm and access systems are essential. Independence is highly valued by residents including, crucially, the choice to integrate with the rest of the village or to remain private. Care and support must be flexible, of a high quality and provided by well-trained staff."
Bailey concludes: "Retirees increasingly do not regard themselves as old, understanding this means that the developers who succeed in the future will be those that can master the trick of creating and selling a product that meets older people's needs, without pigeonholing them by their age."
Development opportunities currently available:
St Joseph's Retirement Scheme, Mill Hill, London. This is a 110,000 sq ft Grade II listed C2 use building with planning permission for a 115 unit retirement development (studio rooms with individual en-suites and large communal areas) for sale through Knight Frank with a guide price of £25million.
Featherstone Lodge, Forest Hill, London. This is a 11,000 sq ft C2 use property with development potential for a care village in the grounds which extend to 1.7 acres, subject to gaining the necessary consents, for sale through Knight Frank at £3.5million.
Courtesy: Knight Frank Residential Research

For further information, please contact:
Liam Bailey, Knight Frank head of residential research,
+44 (0) 7919 303 148
Emma Cleugh, Knight Frank head of institutional consultancy,
+44 (0) 020 7861 5427
Tania McNally, Knight Frank residential development PR,
+44 (0) 20 7861 1068,