SA Auctions – Why use guarantees when buying on auction?
DEPOSIT & COMMISSION GUARANTEES
Alliance Group in partnership with Deposit Advantage, a division of Lombard Insurance Company Limited now give you the option of using financial guarantees as a substitute for cash at certain Alliance Group auctions. The guarantees are easy to get and can be used to make upfront deposit and auctioneer's commission payments when purchasing a property on auction.
WHY USE GUARANTEES WHEN BUYING ON AUCTION?
>> CONVENIENCE
No need to raise cash or liquidate investments prior to the auction.
>> FLEXIBILITY
Make use of a guarantee at more than one auction.
>> REFUNDABLE
You can return the guarantee for a refund if the original guarantee is not used and returned within 30 days.
>> PRESERVE VALUE
You can keep savings earning interest up until transfer takes place.
>> TAX EFFECTIVE
Guarantees are tax effective for investment purchases.
>> QUICK AND EASY
Guarantees are usually approved and issued within 24 hours of receipt of an application form and supporting documents.
THE COMMISSION GUARANTEE
The Commission Guarantee is exclusive to clients of Alliance Group. It allows buyers the option of postponing the payment of the auctioneers' commission by up to 3 months, or on registration of transfer, whichever is sooner. Upon this date the buyer is required to pay the auctioneer's commission to the Alliance Group.
THE DEPOSIT GUARANTEE
Deposit Guarantees replace the cash deposit that is normally paid by the buyer to a seller to secure a property. It allows the buyer the opportunity to pay the full amount of the purchase price upon registration of transfer, instead of raising the cash deposit upfront. Deposit Guarantees are available for periods of 3, 6, 12 and 24 month terms.
HOW DOES IT WORK?
Guarantees are usually approved and issued within 24 hours of an application and supporting documents, enabling the buyer to present the deposit or commission guarantee at auction after the property has been successfully knocked down to them.
WHO OFFERS THE GUARANTEES?
Deposit Advantage is a division of Lombard Insurance Company Limited. Lombard Insurance Company Limited is a member of the Hollard Group of Companies.
HOW TO APPLY?
Buyers can apply for a deposit or a commission guarantee online through Alliance Group at alliancegroup.co.za/advantage, at depositadvantage.co.za, or by contacting the Deposit Advantage Helpline on 0860 110 313.
To qualify, applicants will need to demonstrate that they will have sufficient funds to complete the purchase by the transfer date.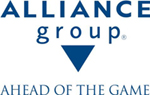 Courtesy: Alliance Group
For further information on the auction process, please contact:
Yianni Pavlou
+27 82 494 4555