South African Property – Auctions Shrug off 2009 Property Downturn
AUCTIONS SHRUG OFF 2009 PROPERTY DOWNTURN
The year end results for Alliance Group, the country's leading auction house have reflected an extremely tough twelve months, says Chief Executive Officer, Rael Levitt.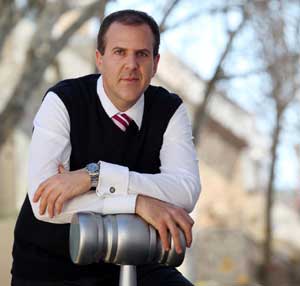 JOHANNESBURG: The year end results for Alliance Group, the country's leading auction house (which is owned by the financial services group, Transaction Capital, and black empowerment group, Amabubesi Holdings) have reflected an extremely tough twelve months, says Chief Executive Officer, Rael Levitt. "2009 was a tale of two halves, with the first month showing a plunge in traded asset values and an historic surge in home loan distress". According to Levitt the second half of the year started to show significant improvement in average asset values with a palpable bounce in the last quarter of the year.
In his annual year end review, Levitt explains that 2009 was an historic year for the South African auction industry. "With record levels of distressed selling, the FIFA world cup around the corner, lower interest rates and a plunge in investment and consumer spending, the year has seen an unprecedented number of advertised auctions. In the last quarter, bidders began cramming back into the country s auction rooms and this has sparked a mini-boom in the industry".
While many property financiers and estate agencies were paralysed by a lack of debt financing, the global downturn, poor buying sentiment and South Africa's first recession in 17 years, the South African auction industry in 2009 still saw record numbers of transactions being conducted throughout the country. Alliance Group's auction analysis showed that more auctions were conducted during 2009 than in the three preceding years. "From an Alliance perspective, by the end of 2009 the nationwide company brought almost 10,000 individual properties to the auction floor. We literally sold more houses in 2009 than we did in our first decade of existence".
The South African distressed housing market peaked in the second quarter of the year but forced sales of single residential homes dropped considerably in the third and fourth quarter, reports Levitt. The Alliance Group Distressed Asset Index which tracks local mortgage stress reported that arrears on mortgage bonds increased from 55,000 in the second quarter of 2008 to 140,000 in the second quarter of 2009. That said, Levitt adds: "We have noticed a marked drop in forced auction sales in the third quarter. Lower interest rates and banks assisting defaulting debtors are now having a positive impact. Alliance reports that mortgage stress has declined year-on-year by 40% in the last quarter, with strong buyer uptake at far higher prices than the previous three quarters".
During the year, liquidations of property developments and investor schemes reached unprecedented levels with over R5billion worth of development real estate going into liquidation during 2009. "Sadly, several investor schemes hit the wall this year and groups such as the Genesis Property Group, City Capital, MDC Property Group and King Financial Services were all placed into provisional liquidation leaving thousands of investors exposed".
According to Levitt, "we will definitely see some commercial property hitting the distressed auction floors next year but this market is fundamentally sound and the properties will be snapped up by predatory investors". Levitt believes that distress remains for large tracts of vacant development land, incomplete developments and a few more golf estate developments which are under severe pressure.
Although the latest data on insolvencies and liquidations shows that year-on-year growth was significantly negative, according to figures just published, these reports take only the number and not the value of debt delinquency amongst individuals and companies into account. "One might interpret the improvement of insolvency as a reflection of the benefits of lower interest rate, but the third quarter of the year saw the highest value liquidations hitting the country's Master's Offices in years. Corporate liquidations in the last quarter of 2009 will flow into high value bankruptcy auctions in 2010", says Levitt.
Courtesy: Alliance Group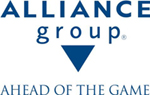 For further information on the auction process, please contact:
Yianni Pavlou
+27 82 494 4555