Alliance Group – Expose your property to the US market
EXPOSE YOUR PROPERTY TO THE US MARKET
Alliance Group announces strategic partnership with New York real estate auction company, Bidonthecity.com, the first online trading platform for Manhattan real estate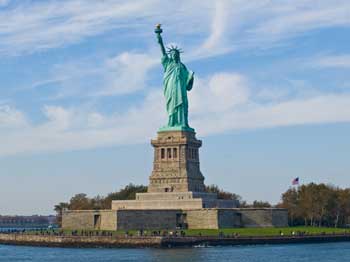 ALLIANCE Group, South Africa's leading asset sales and services company, announces that they have formed a strategic partnership with Bidonthecity.com, the first online real estate trading platform for Manhattan residential and commercial real estate properties.

Alliance Group and Bid on the City's partnership allows both to expand their offering of
properties, for the benefit of consumers, further enhancing the global reach of both companies.

Globally, Alliance Group sells $650 million in property a year through real estate auctions; while Bid on the City was founded by seasoned New York real estate executives who launched a $2m auction site which has been described as the "e-bay" of real estate.

The company has been attracting massive interest in Europe and the USA and its brand is advertised extensively in Manhattan, as well as globally.

After seeing an article in an international publication on Bid on the City's unique way to
buy and sell real estate in Manhattan, Alliance Group contacted the company in order to
expand their presence into the United States.

Chief executive, Rael Levitt, met with Bid on the City's managing director, Albert Feinstein in their Fifth Avenue offices last month. Immediately the two executives realized that a partnership would expose each company's clients' properties to new global markets.

Comments Rael Levitt: "Both property markets are fairly similar – there is a resurgence of
available property in both the US and SA markets. US house prices are now showing signs of stability and data is showing increased activity, particularly in the burgeoning auction markets. "It is clear that the feeling, on both suburban US main street as well as on Wall Street, is that the sale of the century is now on, and buyers are flocking to pick up bargains at fire sales across the country. Residential sales are increasing as sellers realign their property valuations.

"Likewise, in South Africa, residential, and now commercial property auctions are the
fastest-growing market sectors across the globe. The 2010 soccer world cup will only expose more luxury real estate to global buyers.''

Levitt continues by adding: "We have always concentrated on the latest international
trends and recently our group has experienced a 300% annual growth in our auction volumes. This latest excursion has again offered us invaluable insights and we found that US auctioneers and investors were extremely interested in what we were doing in their country, as well as in soliciting our views of the South African economy."

"Bid on the City has also quickly been recognised as a global innovator in real estate
sales. Their technology and business methodology have the ability to widen the platform of real estate sales throughout the world. As Southern Africa's largest property auction organisation, Alliance Group is therefore proud to partner with Bid on the City to share buyers and sellers and build on an exciting platform that will continue to take the property market by storm.

"The old conventional methodology of real estate sales can no longer deliver the successes of the past and global alliances such as ours will offer our sellers greater reach and greater deal flow," concludes Rael Levitt, chief executive officer of Alliance Group.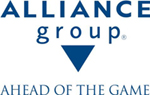 Courtesy: Alliance Group
"Information courtesy of the Alliance Group Property Investor Guide, available at all Alliance Group offices nationwide. To find out more, call 0861 ALLIANCE, or visit www.alliancegroup.co.za to download an electronic version"