Alternative Mortgage Solutions – Alliance Finance Storms the Market
ALLIANCE FINANCE STORMS THE MARKET
Alliance Finance has been attracting massive public interest, says Alliance Group Director Michael Barr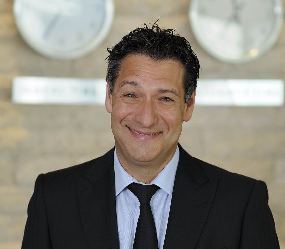 Barr, who heads up the Group's Investment and Credit Committee, was previously on Investec's main board of directors. He explains that the finance products that Alliance Group has been rolling out are "intrinsically tied to Alliance Group's core auction and distressed asset recovery service offerings."
Commercial property owners are able to access equity by taking a loan on their property through the financial products and lending solutions offered by Alliance Group. "These financial solutions are simple and effective", says Barr "and combine Alliance Group's experience, expertise and relationships built up over decades. As always, our aim is to put our clients one step ahead. Our unique, boutique service offerings complement our clients' own service offerings. We are offering unique products and unlike most traditional market players, we take an 'asset view' of commercial property financing. Our greatest market uptake has come through bank referrals."
Alliance Group offers three products:
PRE-SALE FACILITATION
Pre-Sale Facilitation is offered through the mechanism of a PUT option agreement (an agreement to buy assets at pre-determined prices). This is available to property developers wishing to meet the pre-sale requirements of their bank or financier. Alliance Group offers to secure the developer's pre-sale requirements by offering a bulk pre-sale purchase over a portion of units which are to be developed.
This product differs from a traditional pre-sale agreement in that the property developer still has the option to sell any of the units included in the agreement to a 3rd party (at retail prices or for any price above that in the PUT agreement) during the course of the development. The developer also has the option to sell any unsold units at the conclusion of the development. If however, there are units left over that were in the PUT agreement when the development is complete, Alliance Group will take transfer of them at the predetermined price.
The major benefits of this product are:
A developer can secure a development loan much more rapidly than if he were required to meet all pre-sales prior to disbursement.

Once the development is underway, it becomes far easier for the developer to generate sales and therefore working capital

The property developer has a guaranteed exit for certain units, limiting the risk and giving him peace-of-mind.
"Alliance Group does not offer this product for land-servicing developments," says Gary Palmer, who heads up the group's commercial property business unit, "only for sectional title residential or industrial and commercial developments."
UPFRONT ADVANCEMENT / VOORSKOT PRODUCT
The Voorskot product offers loans to a property owner which is secured by a covering mortgage bond. The loan is subject to a mandate to sell the property if the loan has not been settled in a defined period of time.
This loan will benefit property owners who want to sell but prefer to wait until the market is more stable or buoyant. The loan period is for a maximum period of 18 months. This allows sellers time to market and sell their property using their own methods and means and without so much pressure.
Palmer explains, "Should you be unable to sell the property or repay the loan by the predetermined date, we will assist in monetising the asset. We will also look into underwriting your asset to your financier, allowing you the time you need to repay the loan."
FINANCE UNDERPIN
Barr, who heads up the Group's Investment and Credit Committee, was previously on Investec's main board of directors. He explains that the finance products that Alliance Group has been rolling out are "intrinsically tied to Alliance Group's core auction and distressed asset recovery service offerings."
Commercial property owners are able to access equity by taking a loan on their property through the financial products and lending solutions offered by Alliance Group. "These financial solutions are simple and effective", says Barr "and combine Alliance Group's experience, expertise and relationships built up over decades. As always, our aim is to put our clients one step ahead. Our unique, boutique service offerings complement our clients' own service offerings. We are offering unique products and unlike most traditional market players, we take an 'asset view' of commercial property financing.
Courtesy: Auction Alliance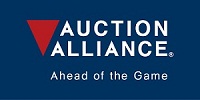 "Information courtesy of the Alliance Group Property Investor Guide, available at all Alliance Group offices nationwide. To find out more, call 0861 ALLIANCE, or visit www.alliancegroup.co.za to download an electronic version"