Global Economics – Worldwide Property Markets are an Indicator of South African Housing Activity
According to Alliance Group, Chief Executive, Rael Levitt
According to Alliance Group, Chief Executive, Rael Levitt when reviewing the health of residential property markets around the world, a picture emerges which is of great relevance to South Africa. Worldwide there has been slowing economic activity and a credit crunch contributing to a decline in housing activity, prices and construction in most major economies.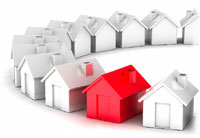 Eastern Europe and the Baltics, as well as the U.S. and UK, have endured some of the sharpest declines in residential property prices. In many countries, not only in the U.S., the bottom of the property markets still seems far off, with sales, prices and starts forecast to continue declining, albeit at a slower pace, through much of 2009. In fact, many European economies tend to have housing cycles that lag behind the U.S. by about 2-3 years, suggesting that their declines could also persist beyond a U.S. housing stabilization.
South African residential property is definitely lagging the US and UK cycle with residential distress still growing despite an interest rate cycle which is also lagging these markets. Sounder lending standards and lower incentives to invest in residential property in some countries may allow them to avoid the depths of the U.S. property correction but others may suffer more severely.
The liquidity resulting from quantitative easing has contributed to a slower deterioration of the housing markets. Yet with high inventories in many markets, caused by distressed selling, it may take some time to absorb the excess. This will continue to erode the value of asset-backed securities and banks balance sheets and defer the revival of construction activity, a major driver of growth.
The following information is from international Professor Roubini who served as a senior adviser to the White House Council of Economic Advisers and the U.S. Treasury Department and has published numerous policy papers and books on key international macroeconomic issues.
Courtesy: Alliance Group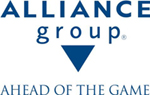 "Information courtesy of the Alliance Group Property Investor Guide, available at all Alliance Group offices nationwide. To find out more, call 0861 ALLIANCE, or visit www.alliancegroup.co.za to download an electronic version"