SA Property Insight for 2009 - Seizing Advantage in a Downturn
According to a recent article in the Harvard Business Review, the best investors do more than just survive a downturn; they position themselves to thrive during the subsequent upturn. History has proven that the best deals are in fact concluded in downturns.
Do not underestimate how adversity brings opportunity - There are hidden but significant opportunities nestled amongst the bad economic news. What requires skill is to identify the ways to capitalise on the downturn in the longer term and Alliance Group, given our expertise, has the necessary skills to facilitate you in achieving this objective.
By no means do I position myself as a soothsayer, but the experience gathered over the last few years on the auction floor has resulted in the following conclusion: Be ready to seize opportunities emerging from the turbulence.
Challenges – the Greatest Depression yet… or not for SA?
There is little reason to expect anything other than a challenging business environment during 2009. It is now common cause that 2008 was a Black Swan year as the global financial system experienced its worse crisis since the Great Depression of the 1930s combined with unprecedented intervention by central bankers and governments alike. We can certainly not expect South Africa to be isolated from these global economic developments, but for a variety of reasons we are better placed than many countries and may narrowly escape the full impact of the recession.
There are numerous examples of companies and property investors that have capitalised on difficult economic circumstances. With this in mind, there are certain factors and circumstances that we at Alliance Group believe will contribute largely to what will pan out in 2009:
The dramatic increase in Commercial property prices since 2003, mainly as a result of favourable economic conditions in South Africa, ended in 2008.
Residential and Commercial property markets already saw a cool down at the end of 2008 and we will see this continuing into 2009.
Economic performance in 2009 will slow to 2.7% and the country will most likely be in a period of distress for the next twelve months.
The JSE's real estate sector and the physical commercial property market will be affected by the lack of availability of new financing and new tenants.
It's not all doom and gloom…
We understand these dynamics of uncertainty and are well positioned to facilitate you in achieving your objectives and seizing advantage in this downturn. We believe that our expertise and array of services are the very things that will stand our clients in good stead through these challenging times. Simply put, we can:
Help you identify the market value of your assets with the expertise of our qualified valuers and research team.
Monetise your surplus assets by taking advantage of the benefits attributable to our auction mechanism.
Access our national database to find the most appropriate asset to match to your requirements.
Help you benefit from our new positioning in the marketplace, through Alliance Group Finance, allowing us to structure innovative financial packages to suit both the buyer and seller.
Introduce you to the Rapid Auction Program (RAP), where great investment opportunities regularly present themselves.
You can rely on our knowledge and expertise to guide you through this difficult and volatile market. As South Africa's largest asset sales and services company providing integrated services in our specialised asset sectors (Commercial, Residential, Agriculture and Capital assets), Alliance Group will provide you with up-to-date insight and trends in the market.
In conclusion we'd like to assure you that despite what the headlines and tabloids say about the economy, we've remained positive for the year ahead. And even though there could be a few surprises in the pipeline, we are adamant that these will just be part and parcel of a challenging yet rewarding year.
We look forward to being your trusted long term partner and bearing a positive memory of 2009.
Gary Palmer - Alliance Group
Regional Head: Cape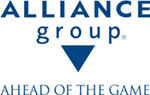 "Information courtesy of the Alliance Group Property Investor Guide, available at all Alliance Group offices nationwide. To find out more, call 0861 ALLIANCE, or visit www.alliancegroup.co.za to download an electronic version"