SA Property Insight - Looking back at 2008
"2008 has been one of the most challenging years in modern global economic history", commented Alliance Group Chief Executive, Rael Levitt in his year end review, "but if any South Africans are under the illusion that times will quickly get better in 2009, they are not taking cognisance of global events".
According to Levitt the economy will continue to slide into distress, "and by the time many economic pundits are still debating whether we are officially in a recession we will probably already be heading out of it".
We have experienced a turbulent 2008 where volumes grew dramatically off various distressed markets, particularly the residential property market which went into free fall from the middle of the year. According to Levitt, the local distressed debt environment started off at the retail level with a sharp increase in car repossessions, house repossessions and a surge in personal insolvencies. "By the end of the year we saw liquidations following and this December there have been more liquidations of companies than since the turbulent mid-1990's". What we are seeing in South Africa is six months behind the USA, UK and Europe where distress is moving from the retail environment into businesses.
The residential property markets in South Africa have also been following the global downturn with distress across the board and growing. There has been a flood of residential stock hitting the market with both forced & non-forced sellers values dropping across the board. By the third quarter the banks began to tighten up on new home loan financing and despite the recent 50 point interest rate drop, negative equity in house values has grown and there is a good chance that by mid 2009, 5% of all South African homeowners will be in a negative equity situation. "By the end of this year, mortgage stress ( less than 2 months in arrears) has grown to over 100,000 and severe mortgage stress (being 4 months in arrears) has also spiked to over 30,000 home owners". There is no indication that this will slow down into 2009 unless the Reserve Bank slashes interest rates by more than 4% in the new year.
The commercial property market, which is yield based, has experienced a far less torrid time but by the last quarter banks were also tightening up on new finance criterion which has dampened demand. There has been cautious buying in line with the economic slowdown and "distress although small, is growing". Many sellers, including property funds, prefer a "hold position" than discounting their prices while there have been large drops in vacant commercial land prices. There is no doubt that building cost inflation will cause an upward pressure on prices and rentals. With rentals increasing as a result of supply constraints, plus lower interest rates, many opportunistic buyers will emerge.
The weakened Rand has had a major impact on the local business environment and both domestic and foreign investor sentiment is weakening. This is causing a sharp increase in liquidations, initially off the sluggish retail sector, but in November and December we have seen liquidations and business closures growing in the manufacturing sectors. Many other sectors including importers, the motor trade, building suppliers and contractors are also in for a poor 2009.
Levitt believes that the 2010 Soccer World Cup will improve sentiment in certain sectors towards the end of 2009 but all in all next year will be a year for living dangerously. The irony is that those investors who understand market cycles, who have access to finance and are prepared to take an obvious risk, will be the ones who have a once in a decade opportunity to accumulate assets and businesses at fantastic values.
AUTHOR: Rael Levitt, Chief Executive, Alliance Group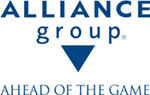 "Information courtesy of the Alliance Group Property Investor Guide, available at all Alliance Group offices nationwide. To find out more, call 0861 ALLIANCE, or visit www.alliancegroup.co.za to download an electronic version"