Commercial Property Review – Development Potential in South Africa
The potential success of developing property in South Africa is dependent on a host of factors. First, the positive:
Much awaited 2010 Soccer World Cup
Foreign interest in the South African property market has increased at least 10 times since the sale of the Victoria & Alfred (V&A) Waterfront in Cape Town to a foreign consortium for approx $1 billion
growing local JSE listed property sector
demand for purchases from a fast-growing middle income class
buoyant stock market
high level of optimism countrywide in all business sectors
The above factors make SA a truly top class investment destination and has led to a host of large international players seeking property investment and development opportunities. South Africa has taken its place as one of the world's top emerging economies with a property asset base that is likely to continue its upward value growth path for the next 5 – 6 years.
There are negative influences too on the potential success of developing in SA:
escalating building costs are threatening to slow down the pace of development
rising interest rates
AIDS, tuberculosis and crime
depreciation of the rand
negative outlook for the USA housing market
traffic congestion in the major metropolitan areas
construction currently running at maximum capacity
a construction sector that can't supply the demand quickly enough
growing land scarcity that will continue to drive house prices, commercial buildings, retail centres and vacant upwards
The demand in growth for housing in the coming years could be significantly more rapid than GDP (growth domestic product) growth. This is because middle-to-upper income people tend to spend a higher percentage of their disposable income on housing/accommodation than do the poor. The emerging black middle class will drive strong growth in housing demand.
Despite significant building activity in the area of commercial property to date, vacancy rates have been on a declining trend for some years. Even in the area of retail space, where there has been significant new supply coming on stream during the consumer boom years, there would not appear to be a major oversupply of retail space looming. Since 2000 in Cape Town more than 50 central business district buildings have been renovated, translating into an R11 billion cumulative investment in the city centre measured in terms of the capital value of current leases, new developments, investment purchases, upgrades and renewals. By the end of next year, 2700 new apartments will be built in the Cape Town CBD, boosting the number of apartments brought on to the market since the regeneration to 3500 and creating homes for 8000 new residents.
This has created a substantial shortage of office accommodation and hence an opportunity for development in this sector. The industrial market has performed incredibly well and the outlook for the purchasing of land, developments in this arena remains extremely strong. Rates per square metre nationally have increased substantially and there is no sign of this stopping. SA's limited pool of building resources is likely to be allocated increasingly to infrastructure and commercial property development in the run-up to the 2010 Soccer World Cup. Concerns from a foreign investor point of view must be an assurance on the part of the government to deal with crime, not to send out mixed messages of restricting overseas investors from buying property in SA and to have an open and user-friendly policy of encouraging offshore investment in SA.
On the local front, there is a huge opportunity to train up artisans for the building industry. This needs to be accelerated. With the shortage of trained engineers, the government must allow foreigners into the country to meet the immediate demands placed on South Africa leading up to the World Cup - this cannot be done in isolation. Overseas building firms should also be encouraged to build here to provide competition to local firms which will help to keep building costs under control.
The speed of planning approvals, particularly in CT needs to be drastically increased to avoid such lengthy delays.Transport infrastructure as mentioned above needs to be implemented as a priority as our roads are way too congested.
When to buy and when to sell?
Leading up to 2010 I cannot foresee property prices dropping. In the residential market I see it stabilising for the time being with a further jump in 2008/9. On the commercial and industrial front, there is huge interest with very little stock available. Demand is strong and yields are dropping even though interest rates have gone up 2% in the last year.
Only sell if you need to! If you can make a decent return in a short time then make sure you can get back into the market shortly thereafter. The market is being driven by 2010.
Post 2010, I foresee the market to remain strong as we will be show-casing our country to the rest of the world and this will generate even more foreign investors to SA.
AUTHOR: Kim Faclier, Commercial Property, Alliance Group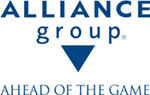 "Information courtesy of the Alliance Group Property Investor Guide, available at all Alliance Group offices nationwide. To find out more, call 0861 ALLIANCE, or visit www.alliancegroup.co.za to download an electronic version"