Empowering Sectional Title Schemes - The Case for Specialised Committees
Article by Graham Paddock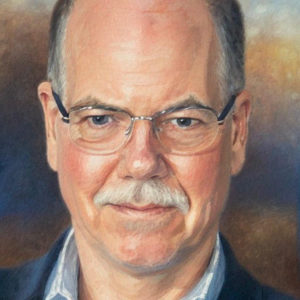 Image: Graham Paddock from Paddocks
Introduction
Sectional title bodies corporate require careful planning and supervision of building maintenance, financial management, and owner/occupier engagement. Traditionally, bodies corporate have relied solely on trustees, leading them to become overburdened with a wide array of financial, physical and administrative operational duties or supervision responsibilities. In addressing this issue, some bodies corporate establish specialised committees which report to the trustees and, under PMR 17(6)(j)(i), can submit reports to owners on their activities at AGMs.
These committees, primarily of owner volunteers with relevant skills but preferably including at least one trustee, and including outside professionals when appropriate, can supply useful additional specialist expertise. This article explores the concept of these specialised committees, using as examples a 'buildings committee,' 'gardening and landscaping committee,' 'social events committee,' 'finance advisory committee,' and 'administrative issues committee' in a large scheme. It is suggested that for some schemes, such a structure can tap into the diverse expertise of owners, foster community engagement, and enhance efficiency, while at the same time reducing the time and sacrifice involved in being a volunteer trustee.
Specialised Committees: A Breakdown
Buildings Committee
Responsible for driving the drafting, approval, and implementation of the body corporate's maintenance, repair, and replacement plan, this committee ensures structural integrity and adherence to safety standards. By focusing on building-related concerns, it allows for a concentrated effort that is informed by engineering, architectural, and construction expertise.
Gardening and Landscaping Committee
This committee brings together those passionate about the aesthetics and environmental considerations of communal living. It oversees the planning, maintenance, and beautification of gardens and outdoor spaces, promoting an eco-friendly and visually appealing environment.
Social Events Committee
Fostering a sense of community, the social events committee takes charge of organising an appropriate number of communal gatherings, cultural celebrations, and social interactions. It plays a vital role in building community cohesion and providing opportunities for networking among residents.
Finance Advisory Committee
Financial management is a cornerstone of any communal living arrangement. The finance advisory committee, staffed with individuals who have financial expertise, offers guidance on budgeting, investments, expenditure monitoring, auditing and financial compliance, ensuring the financial stability of the body corporate.
Administrative Issues Committee
Dealing with the intricacies of administrative tasks, this committee focuses on policies, procedures, compliance, and day-to-day administrative challenges. It also deals with breaches of rules and general complaints. It acts as a hub for organisational efficiency and legal adherence.
Benefits and Efficiencies
The establishment of specialised committees offers several compelling advantages:
Using Existing Expertise: Leveraging the specific skills and experiences of residents, these committees bring focused expertise to each domain, ensuring informed decisions and quality execution.
Engaging the Community: Encouraging participation without the extensive commitment required of trustees fosters a sense of ownership and collaboration among residents.
Enhancing Efficiency: Dividing responsibilities among specialised committees ensures quicker decision-making, targeted problem-solving, and streamlined implementation.
Managing Risk: Including professionals and trustees in committees adds layers of scrutiny and compliance, reducing potential risks and liabilities.
Holistic Development: Catering to various aspects of communal living, from social cohesion to financial stability, these committees promote a balanced and thriving community.
Conclusion
The idea of specialised committees represents an innovative shift in owner involvement in the management of sectional title schemes. By embracing this multifaceted approach, bodies corporate can create a more engaged, efficient, and expertly-guided community, optimising the use of communal resources and talents. It's a model that recognizes the richness of diverse skills within a community and channels them into a collaborative framework that benefits all. As we move into a future where urbanisation and communal living continues to increase and evolve, establishing such specialised committees might just be the key to unlocking a more vibrant, responsible, and harmonious way of life.
Courtesy: Graham Paddock

Graham Paddock is a specialist community schemes attorney, notary and conveyancer. He has been advising clients and teaching students for over 40 years, and was an adjunct professor at UCT for 10 years.
Article reference: Paddocks Press: Volume 18, Issue 15.
Web Link: https://www.paddocks.co.za/paddocks-press-newsletter/empowering-sectional-title-schemes-the-case-for-specialised-committees/
This article is published under the Creative Commons Attribution license.