Economic Disruption - Reality check for South Africa's property market
Reality check for South Africa's property market – the impact of civil unrest, work-from-home and load shedding.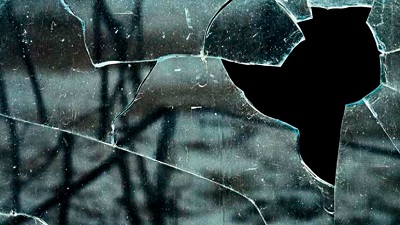 Roger Long, the head of valuations at Broll Property Group, said that property is a long-term investment and the sector will bounce back from some troubled times- however, he warned that the market still has a hard climb to reach pre-pandemic levels.
At the same time, the market has to contend with significant shifts in South Africa itself – including added stresses on landlords because of load shedding, sweeping changes to how people and companies work, and growing concerns around civil unrest, necessitating a change in where business invest their resources.
Broll said the property sector faces another interest rate hike this week, and it remains a tough environment to operate in. However, opportunities for investors and landlords are still present in the market- especially in the commercial real estate sector.
Sean Berowsky, the head of capital markets at Broll Property Group, said following the national lockdowns of 2020/21, the commercial market -made up of commercial/office, industrial, retail and logistic space- was in a state of semi-paralysis.
A year on from the pandemic, some spaces are still struggling, but others are making a strong comeback.
SECTOR PERFORMANCE
According to Berowsky, there are still worries around the office sector, which has been affected by a shift to remote and hybrid working – a trend that picked up quickly during Covid.
Although office occupancy has not fully recovered to pre-pandemic levels, there have been some changes in certain areas, he said. One significant change is that high-quality office spaces were the first to be rented, albeit at lower prices than before the pandemic.
Cape Town has seen a significant amount of space being taken up by call centres, and rentals have already reached pre-pandemic levels. Johannesburg and Tshwane have not had the same success, however.
"The absorption of office space will take some time to resolve. It is not always possible to turn every office building into a residential (or other) space. That said, these options will be investigated, and if there is a case for them, they will be taken up". Berowsky said.
There will not be any major speculative development for a while, he said. There may, however, be some development in particular nodes.
The retail market is currently where most developments will land up, particularly when it comes to pricing, said Broll.
Convenience and lower-LSM centers have been holding their values well, with investor appetite still intact and positive rental growth.
The logistics space has also performed significantly better than others, it said.
Berowsky said there is still demand for logistics space, although it is now beginning to slow as may available deals have already been placed.
He added that there has been an uptick in fit-for-purpose industrial space.
VALUATIONS
Long said that from a valuations perspective, the office market has been hit hardest, especially since employees are not fully back in the office or working in a hybrid system.
"In the rental sector, we are witnessing relatively flat rentals, although rental reversions in the more popular regional centres are showing signs of increasing."
"Activity is picking up in the industrial sector, and there is a flattening in demand for logistics buildings. What we are also noticing is greater demand for alternative investments, including data centres, hospitals and student accommodation," said Long.
He said that rising municipal rates and high-interest rates are dampening actors.
LANDLORDS
Rising rates and taxes have made it increasingly more expensive to be a landlord, especially with the need for alternative power supplies and increased security measures.
Surine Griffin, the head of property management at Broll Property, said that the commercial property space has experienced a notable shift over past three years.
She said that the energy crisis has compelled property owners to ensure uninterrupted service to their tenants and the public.
The pandemic has essentially been replaced by the energy crisis, said Griffin.
"In addition, the threat of civil unrest has seen increased investment in security measures for properties, especially malls, distribution centres, and logistics premises."
"Malls had to become safer for people who prefer visiting shopping centres as opposed to buying goods online."
"Greater security measures such as roller shutters and reinformed fencing have been implemented, stricter service level agreements have been put into place with security companies, and clients have made sure their premises can be fully locked down in the event of an emergency," added Griffin.
Courtesy: Propa Magazine - The Official Publication of the Property Practitioners Regulatorty Authority